Moore Theatre | Seattle, Washington
Potted Potter is back, and it is traversing North America this 2022! The sensational Unauthorized Harry Experience is presenting its hilarious recap of the Harry Potter series, from the first book until the last! Suppose you're a Harry Potter fan and want to experience something unique and utterly entertaining. In that case, this parody of the J.K. Rowling classic is taking over the Moore Theatre on Friday, 30th December 2022! The show contains all your favorite Harry Potter iconic moments, such as quidditch, spells, epic rivalries, Horcruxes, and, most importantly, magic! What are you waiting for? Get your tickets now and see Potted Potter at the Moore Theatre this December!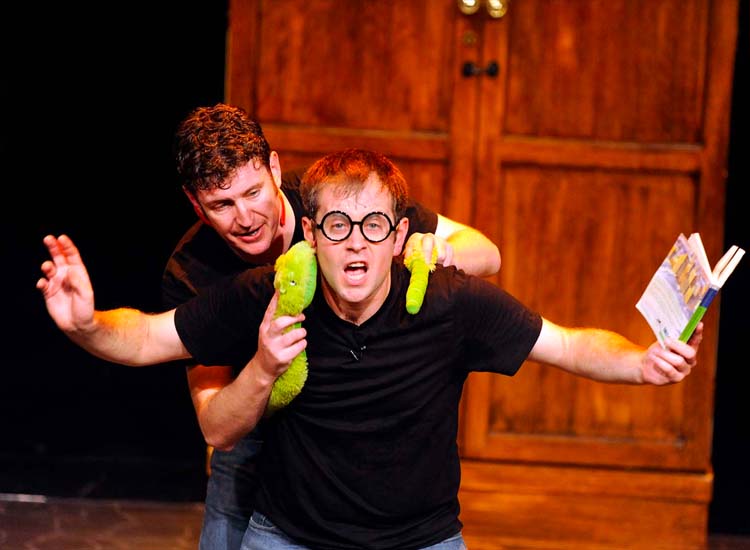 Potter Potter began as a five-minute skit on the street. Creators Daniel Clarkson and Jefferson Turner were tapped to provide entertainment for Harry Potter fans queueing at midnight to buy the sixth installment, the Half-Blood Prince. The street performance, which initially recapped the first five books, was such a hit that it expanded into a one-hour performance. By the time the show was performed at the Edinburg's Zoo Southside venue, the play had progressed into recapping all six books. The storyline is a parody of the original plots and provides a hilarious but very charming take on adventures of Harry. Soon, the play attracted the interest of producers, including James Seabright, who helped bring the show to Pleasance Islington. The new production also brought in acclaimed director Dominic Knutton.
In 2011, Potted Potter earned its first Olivier Award nomination for Best Entertainment. The following year, the production earned the same nomination. This time, the feat was in conjunction with several other nominations, including the Best New Comedy on the Whatsonstage Awards. That same year, Potter Potter traveled to North America for the first time, including stops in Chicago, Toronto, and Off-Broadway in New York City. Apart from North America and the U.K., Potted Potter has traveled to Asia, South America, Europe, Australia, and New Zealand. Indeed, the hilarious play, which used to be a five-minute skit, became a worldwide hit.
If you're keen on witnessing an entirely new-style Harry Potter recap, Potted Potter is the perfect show to watch! The show is guaranteed to provide 70 minutes of pure entertainment and laughter. Secure your passes now to the long-awaited Potted Potter at the Moore Theatre!