Moore Theatre | Seattle, Washington

Potted Potter – The Unauthorized Harry Experience makes its phenomenal return to the stage! Celebrate your new year with the hilarious cast of Potted Potter, happening at the Moore Theatre on Sunday, 1st January 2023! There's no better way to spend the first day of the year than laughing your hearts out on this parody play featuring storylines from all seven Harry Potter books! The 70-minute play, created by original cast Daniel Clarkson and Jefferson Turner, will surely bring top-tier entertainment that will be talked about for years to come! If you loved the Harry Potter series, you'd surely love Potted Potter! So hurry and grab your tickets now!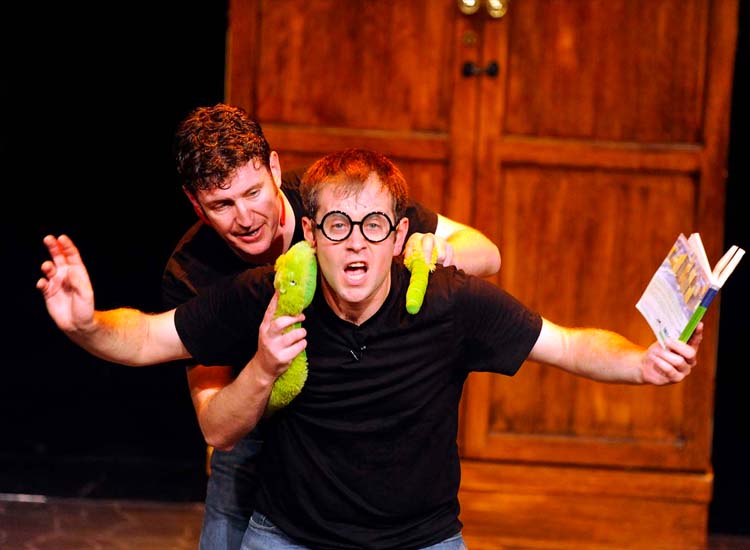 Potted Potter – The Unauthorized Harry Experience is a Laurence Olivier Award-nominated comedy play that retells the significant scenes of J.K. Rowling's Harry Potter series. The show, created by actors Daniel Clarkson and Jefferson Turner, originated as a five-minute skip that recaps all seven books. The performance was initially done in the streets to entertain Harry Potter readers who were queueing at midnight to buy the sixth book, Harry Potter and the Half-Blood Prince. The five-minute entertainment resonated so well with fans that the performance extended into a one-hour spectacle. Moreover, Potted Potter became such a hit that it attracted producer James Seabright to help bring the show to the big stage. Critically-acclaimed director Dominic Knuttin also joined the creative team. Soon, the humble street performance expanded into a major 70-minute play and toured all over Europe, North America, Asia, and Australia.
Besides Harry Potter fans, Potted Potter was a hit among show critics. In Washington D.C., critic Elizabeth Ballou described Potted Potter as a "short, energetic show full of heart, even if it doesn't have much of a brain." She also complimented the actors' dedication to slapstick jokes. Meanwhile, renowned Broadway show critic The Guardian's Lynd Gardner mentioned that Potted Potter is "Sublimely potty and done with the lightest of touches."
This is your chance to celebrate the New Year with a humorous and entertaining show! Potted Potter takes over the Moore Theatre this Sunday, 1st January 2023, and tickets are now available!