Moore Theatre | Seattle, Washington
Are you a Harry Potter fan? If that's a yes, you should check out Potted Potter – The Unauthorized Harry Experience happening in Seattle this winter! The incredibly hilarious parody of your favorite wizarding genius from Hogwarts is taking over Moore Theatre on Wednesday, 28th December 2022! The show is set to feature all your favorites – from spells, hexes, Horcruxes, quidditch, Voldemort, and many more! The phenomenal show also serves as a recap of all the Harry Potter books, so even if you don't know the difference between Hufflepuff and Gryffindor, you'll surely love Potter Potter! Hurry and get your tickets now!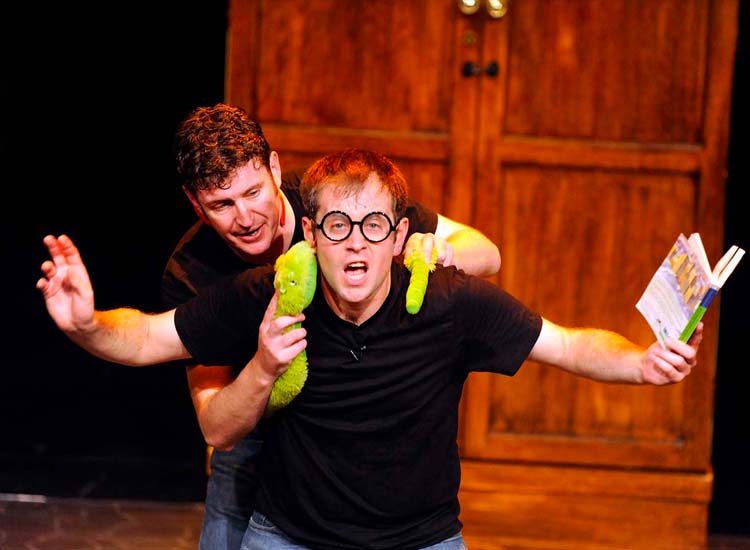 Potted Potter is a sensational parody play that features characters and stories from the Harry Potter Series. The show was created by Daniel Clarkson and Jefferson Turner in 2005. The project's early days began as a five-minute skit of the Harry Potter series in the street. The performance was meant to entertain readers queueing at midnight during the launch of the sixth book, Harry Potter and the Half-Blood Prince. The five-minute show resonated so well with fans that it expanded into a one-hour performance, containing plots from all six books. The expanded performance became a hit, eventually attracted a new producer, James Seabright. A new director Dominic Knutton was also brought in to lead the latest version of Potted Potter.
By 2007, the production of Potted Potter went on tour in the U.K., performing in several cities, including London. During the 2007 Christmas season, the show had a several-night run at the Trafalgar Studios. In 2009, the show went overseas and toured Australia and New Zealand. Due to prior commitments, the original cast and creators, Daniel Clarkson and Jefferson Turner, had to be replaced by David Ahmad and Jon Hellier temporarily.
Six years after its debut, Potted Potter earned a Lawrence Olivier nomination for Best Entertainment and Family. The play did not win the award but earned the same nomination the following year, plus several more nominations from other awarding organizations. In the same year, the show finally embarked on a North American tour with dates in major cities, including Off-Broadway in New York, Broadway in Chicago, and Toronto, among others.
If you love the series, you should definitely get the Unauthorized Harry Experience! Potted Potter is guaranteed to have you at the edge of your seat for 70 minutes! Tickets to the show at the Moore Theatre are now available!