Moore Theatre | Seattle, Washington
Get ready for the highly-acclaimed, unofficial, but very much-loved wizarding experience! Potted Potter – The Unauthorized Harry Experience is coming to the Moore Theatre on Thursday, 29th December 2022! The show is set to deliver all your favorites, including quidditch, Horcruxes, spells, hexes, and many more! Potted Potter is guaranteed to entertain its audience from start to finish – all seventy minutes of this much-anticipated show will make you roar with laughter. So if you're looking for a unique experience this holiday season, check out Potted Potter at the Moore Theatre on Thursday, 29th December 2022!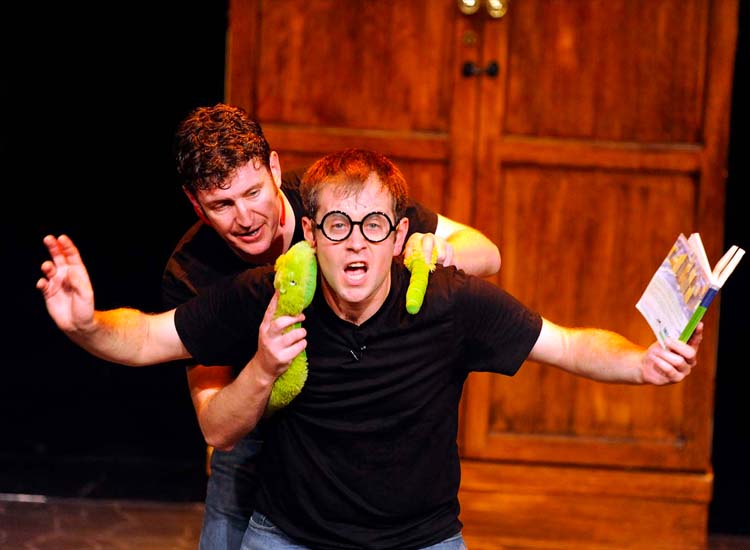 Potted Potter is an Olivier Award-nominated parody of the Harry Potter series. Created by Daniel Clarkson and Jefferson Turner, Potted Potter is 70 minutes of pure entertainment consisting of storylines from all seven books. In its early days, Potted Potter began its life with a five-minute street show, which recapped the story from all five Harry Potter books. This show was held for fans queuing at midnight to release the sixth book. The following year, the show expanded into a one-hour performance, and all six books' plots were parodied at the Edinburg's Zoo Southside venue. Soon, the show attracted a new producer James Seabright, and a new director Dominic Knutton. The latest version premiered at the Pleasance Islington.
The show that began as a five-minute street performance soon grew in popularity and had to be taken on the road. In 2007, Potted Potter started touring all over the U.K., with wrap-up shows at the Trafalgar Studios in London during the Christmas season.
Two years later, Clarkson and Turner had to hand off their roles to a new cast due to a prior commitment. Actors David Ahmad and John Helier joined the team and embarked on an Australian and New Zealand tour.
The show finally earned its first recognition when it was nominated for Best Entertainment at the 2011 Olivier Awards. The following year, the performance earned several more nominations, including Best New Comedy in the Whatonstage Awards and Best Entertainment and Family at the Olivier Awards. The show finally traveled to North America, with stops in Toronto, New York City, Chicago, and many more cities.
Tickets to see Potted Potter at the Moore Theatre on Thursday, 29th December 2022, are now available!