Moore Theatre | Seattle, Washington
The sensational Harry Potter parody is back and taking over North America! Potted Potter – The Unauthorized Harry Experience is conquering Seattle this December, and it's set to feature all your favorites from the wizarding world! On Saturday, 31st December 2022, Potted Potter will hold a much-awaited New Year's Eve performance at the Moore Theatre! The hilarious and entertaining play led by an esteemed creative team will recap all the Harry Potter books into 70 minutes of pure entertainment! If you're a Harry Potter fan, experiencing Potted Potter is an absolute must! So hurry and grab your tickets now!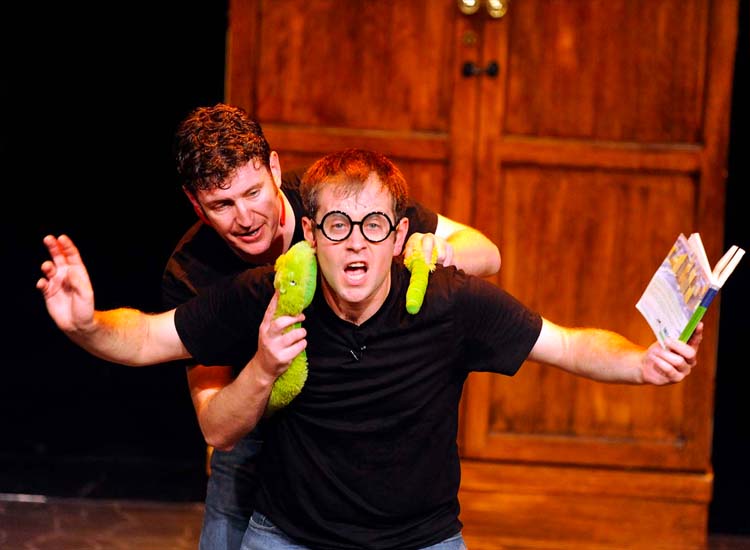 Quidditch, wizarding spells, hexes, Horcruxes, and epic rivalries between houses – Potted Potter has it all. The parody, created by Daniel Clarkson and Jefferson Turner, began as a five-minute street skit to entertain Harry Potter fans waiting to buy the sixth book at midnight. Thanks to this hilarious take on Harry Potter's most meaningful events, the long queue was much more bearable. Soon, the skit expanded into a one-hour performance at real venues, such as Edinburg's Zoo Southside venue. It also attracted distinguished producer James Seabright. With substantial funding, the show brought in acclaimed director Dominic Knutton and took place at Pleasance Islington.
Potted Potter has received numerous accolades, including Lawrence Olivier and Whatonstage Awards nominations. The play was in the running for Best Entertainment from 2011 to 2012. The show also has entertainment fans from all over the world, traveling to countries in Asia, Europe, Australia, and the U.S. Indeed, the play originated as a five-minute skit and is now a worldwide phenomenon.
Even if you don't know the difference between Gryffindor and Slytherin, you will surely enjoy this one-of-a-kind stage play that recaps all seven Harry Potter books. The show is condensed into 70 minutes of hilarious performances by esteemed actors. So don't blink, and don't miss a beat! Score your tickets now to Potted Potter at the Moore Theatre!