Moore Theatre | Seattle, Washington
TikTok and YouTube sensation Trey Kennedy will tickle your funny bones this Saturday, May 20, as he brings his "Grow Up Comedy Tour" to Seattle, Washington's Moore Theatre. Prepare for a night of self-deprecating humor from the 30-year-old stand-up comedian. Unwind with your friends and forget about all the stress from your work, family, and life. Let Kennedy's relatable rants about adulthood and his hilarious stage antics bring laughter to your dull Saturday night. This viral internet star has a bag of tricks full of fresh new materials. So you are in for a funny, wild ride. Get your tickets now. To start your purchase, hit the "Get Tickets" link.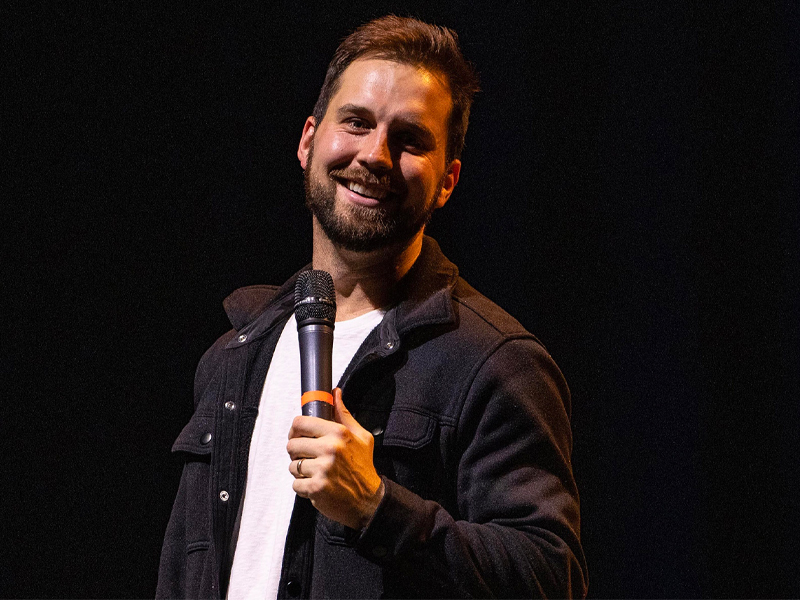 An internet sensation turned stand-up comedian, Trey Kennedy is an Oklahoman personality who started his online presence on the video-sharing platform Vine. He found fame in posting 7-second videos; however, when the platform shut down, he transitioned to Facebook, YouTube, and TikTok. Now at 30 years old, Kennedy has 3.8 million followers on TikTok, nearly 300 million total views on YouTube, and over 4.8 million Facebook followers. Indeed, he has taken the internet world by storm.
Avid fans of Trey Kennedy would remember him as part of the comedic duo with John Crist in 2017. Trey accompanied John on his tour, and both of them recorded videos. His video mocking middle school students garnered over 14 million views, which became a career high point for the then-budding comedian. He then used the said video as a jumping-off point for his Middle School Maddox series, a hilarious show that follows the life of Maddox (played by Kennedy himself), an 11-year-old boy who must complete his mom's strenuous to-do list to earn his video games back in time for his tournament. The show remains to be one of the highlights of Kennedy's career.
As a stand-up comedian, Kennedy is known for his combination of self-deprecation and observational comedy that characterizes his sense of humor. He often jokes about adulthood, generational gaps, and the like.
This 2023, the internet sensation is embarking on a comedy tour dubbed "Grow Up." The series of shows will kick off in Columbus, Ohio, on May 5 and will conclude in Kansas City, Missouri, on August 19. Kennedy will stop at Washington's Moore Theatre on May 20 to give his Seattle fans one of the funniest shows they will witness this spring. If you are a fan of comedy, this is something you don't want to miss. Secure your tickets now by hitting the "Get Tickets" link.