Moore Theatre - WA | Seattle, Washington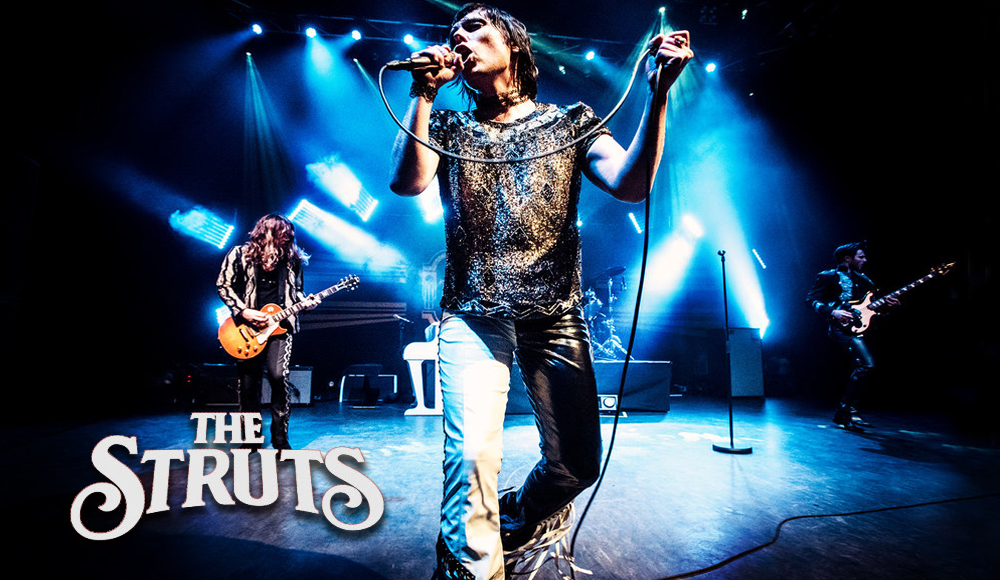 Currently rockin' it all out at their ongoing Remember The Name... Tour, The Struts is set to raise some hell! Following the release of their newest single and visual for "Too Good at Raising Hell", the British rockers are extending their roster of tour dates to the west coast. This time around, they're marking a show at Moore Theatre on Saturday, November 25th later this year. Serving new doses of rockin' swag as frontman Luke Spiller ponders on the rock n' roll party life, their newest hard-hitter boasts electric guitars and anthemic choruses that'll get you raising hell. Known for its devilish rock anthems, The Struts found itself amassing a huge following for its classic-style blend of rock in the modern age. Their best hits and crowd-favorites include "Strange Days" with Robbie Williams, "Body Talks" with Kesha, and "Could Have Been Me". So, are you ready to raise some hell? Don't miss out by booking your tickets now!
Your body talks! If you're in for some hellish rock n' roll hits, don't miss out on The Struts' trek, hitting the west coast later this year. Currently performing shows at their "Remember The Name... Tour", the band just announced an extended roster of dates, including this stop at Moore Theatre on November 25th.
Along with an exciting tour announcement, The Struts also dropped their newest single and visual for "Too Good at Raising Hell". The new anthem is Spiller's lament on the consequences of hard parties living the rock n' roll life, driven by striking guitars to its anthemic chorus.
"We are so excited to release our devilishly cheeky video for our latest single, along with some amazing news," Spiller shared. "We're hitting the US West Coast, finally, after such a long time, and we can't wait to see you soon!"
The Struts broke into the scene in 2014 upon the release of its raved debut record "Everybody Wants", featuring its hit single "Could Have Been Me". Since then, they've been raising hell, and ain't nobody stopping the band from hellishly rockin' it out on stage.
With word of a forthcoming album out and about, "Too Good at Raising Hell" is a perfect introduction to the band's upcoming sonic offerings. "It's the perfect song to get the party started, and it's a brilliant introduction of what's to come," he continued. "The track is still a lot of what The Struts are known for, but it's a new sound everyone's been waiting to hear from us."
Though an official announcement of the band's follow-up to 2020's "Strange Days" is yet to be seen, you can count on the Brit-rockers to drop big hints and surprises as they cap the year off.
Kicking off its extended tour, a Struts show is definitely something you wouldn't wanna miss. You're surely in to rock it out at your favorite hits.
"By the time Spiller reaches Could Have Been Me, an arena-sized anthem about the quest for fame and seizing every chance, the cheering is louder than the band," The Guardian's Dave Simpson shares in his review of a Struts show in 2019. "...they are a fantastic live act, and they will rock you."
So, are you ready to raise hell? Don't miss out by booking those tickets now!you