Moore Theatre | Seattle, Washington
Ray LaMontagne returns to Moore Theatre on Sunday 17th November 2019 for the second night in a row on his acoustic Just Passing Through Tour! Experience LaMontagne as you've never heard him before at this raw and intimate show, where he will play a full acoustic set of his hits accompanied by My Morning Jacket guitarist Carl Broemel! LaMontagne will be joined for the evening by special guest support act Kacy and Clayton!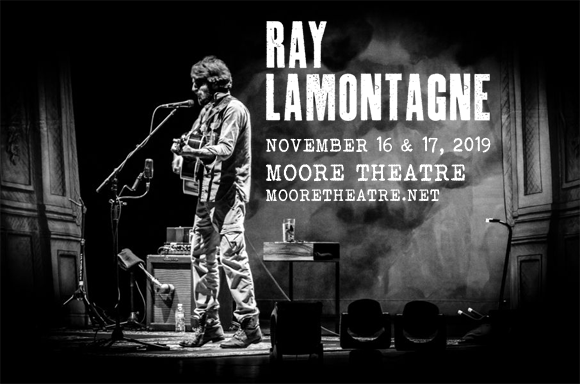 Ray LaMontagne has made a name for himself over the last twenty years as one of the most popular folk singer-songwriters of the modern era. LaMontagne began his career in 1999, when her released a ten-track demo, which led to local and national shows over the next few years. His debut studio album, Trouble, was released in 2004, and was both critically acclaimed and commercially successful, reaching the top five of the UK charts in 2006. In 2008, he released his highest-charting album to date, Gossip in the Grain, which peaked at number three on the Billboard 200. His follow-up, 2011's God Willin' & the Creek Don't Rise, won a Grammy Award for Best Contemporary Folk Album. To date, the Grammy Award-winning artist has released seven albums, his most recent being 2018's Part of the Light.