Moore Theatre | Seattle, Washington
This summer, Canadian rock band Our Lady Peace embarks on a 16-date tour across North America – with 15 dates in Canada and one in the U.S. The band's only concert in the United States takes place at the Moore Theatre in Seattle on Wednesday 8th, June 2022. The Wonderful Future Theatrical Experience tour will feature a live holographic experience combined with incredible live music! Moreover, the band is slated to perform their biggest hits, including "Somewhere Out There," "Superman's Dead," and "Clumsy." Don't wait until it's too late! Get your tickets now and experience this much-anticipated high-tech concert at Moore Theatre on 8th June!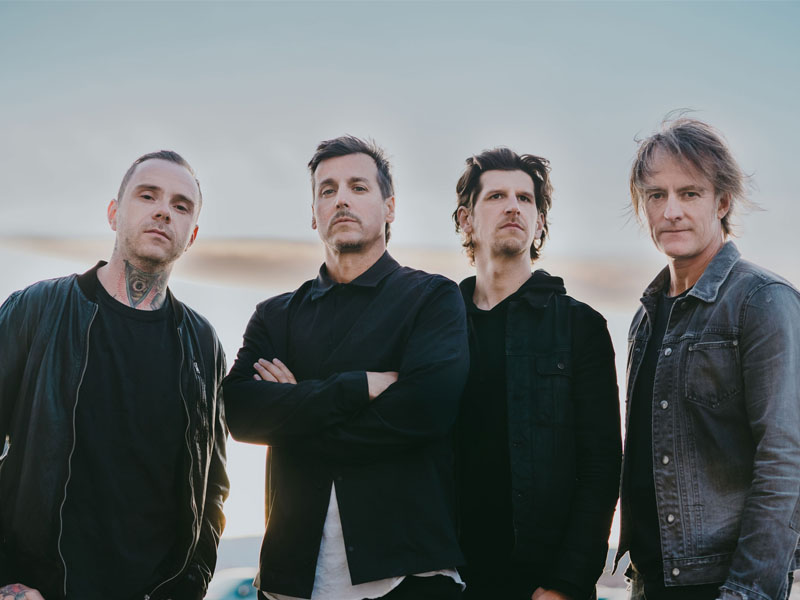 The Wonderful Future Theatrical Experience is a unique endeavor between Our Lady Peace and ARHT Media, a hologram company that trademarked Holopresence. Holopresence is a state-of-the-art holographic program that features extremely life-size and lifelike images. These images can also be displayed in real-time. During the Our Lady Peace's show, a hologram of characters from the concept of their 10th album, Spiritual Machines 2. In a statement, Our Lady Peace frontman Raine Maida shared, "The Wonderful Future Theatrical Experience is poised to be the most inventive show we've ever attempted. Fans will feel more connected to the band, the music, and the characters involved with Spiritual Machines 1 & 2 than ever. We are finally able to introduce Ray Kurzweil, Molly, and other very special guests live in person." The Wonderful Future Theatrical Experience comes after the band took a touring hiatus. "After not being able to tour for a while, we have committed to pushing the boundaries of what a live show is on this tour but also appreciate there are OLP favorites that haven't been heard live in a minute. We got you!"
Don't miss this incredibly unique live concert and hologram experience at the Moore Theatre! Tickets are now available, so grab yours now while you still can!