Moore Theatre | Seattle, Washington
It's time for an unforgettable evening as the legendary Herbie Hancock takes the stage at Moore Theatre on Saturday 16th September 2023. Hancock's career has lasted for over six decades. In that over six decade span, Herbie Hancock has netted an impressive 14 Grammy's, five MTV Video Music Awards and an Academy Award for Best Original Score. Herbie has both revolutionized jazz and spent time blending in different genres, which include funk, electronic and classical music. Herbie Hancock's range is truly incredible! To honor his notable talent and impact on the music world, Herbie has been awarded the Kennedy Center Honors. Don't miss your chance to see the music genius known as Herbie Hancock live in concert as he performs his timeless classics and improvisations. Buy your tickets now for this once in a lifetime opportunity to see a true music icon before you miss the chance!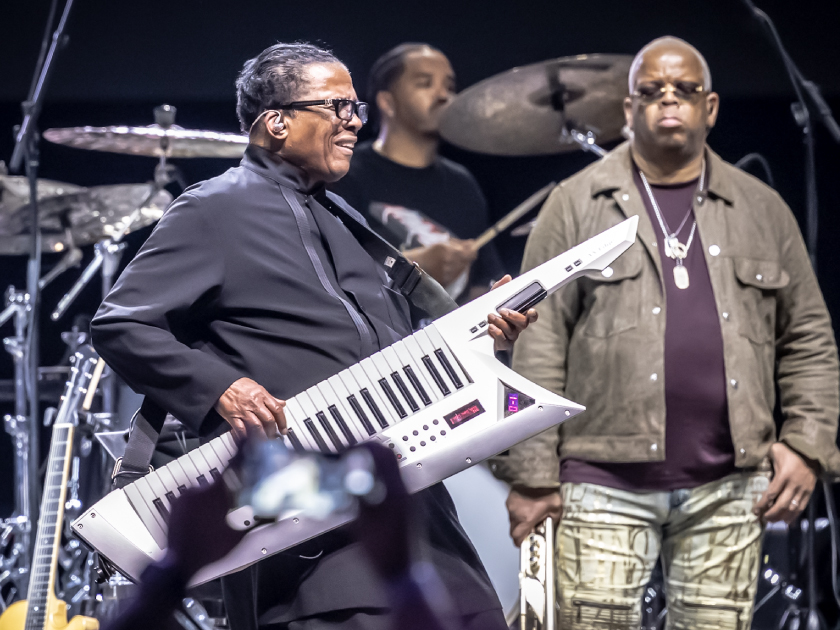 Herbie Hancock began his music journey as a child prodigy at the age of 11. Raised in Chicago, he began performing Mozart with the Chicago Symphony Orchestra. Later, he joined the legendary Miles Davis Quintet, where he further improved his skills as a pianist and composer. Hancock's solo career went to the moon with the release of his revolutionary album Head Hunters, which became the first jazz album to go platinum and forever changed the face of jazz.
Throughout his incredible career, Herbie Hancock has collaborated with countless music legends, including Wayne Shorter, Joni Mitchell, and Stevie Wonder. His large discography features genre changing works such as Maiden Voyage, Thrust, and Future Shock, which all showcased his ability to constantly innovate and evolve his sound.
Herbie Hancock is an absolute legend of jazz. He has been thrilling his audiences for the past six decades with a fusion of jazz, funk, electronic, and classical music. He's left a great impact on the world of jazz but has also gone beyond the limits of musical genres, earning an impressive 14 Grammy Awards, an Academy Award for Best Original Score, and five MTV Video Music Awards. This jazz legend's innovative sound and talent have set in stone his place as one of the most influential musicians in history.
Hancock's contributions to music extend beyond his own performances, as he has also been a mentor and inspiration for countless musicians around the world. As a UNESCO Goodwill Ambassador and chairman of the Thelonious Monk Institute of Jazz, he continues to promote the understanding and appreciation of jazz as a global art form.
When Herbie Hancock graces the stage at the historic Moore Theatre on Saturday 16th September 2023, you'll be treated to an evening of unparalleled musicianship, unforgettable melodies, and awe-inspiring improvisations. This is the opportunity to witness a true legend in action, as he continues to push the boundaries of jazz and redefine the world of music.
Grab your tickets now and prepare to be part of an unforgettable evening that will resonate long after the final notes have faded away.