Moore Theatre - WA | Seattle, Washington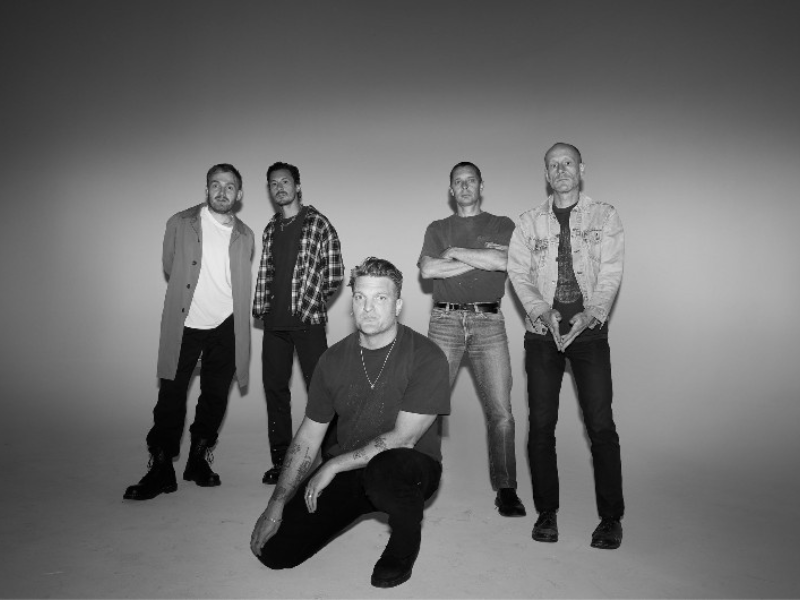 Cold War Kids are hitting the road in 2024, and it's time for you to finally see them live. Having just released their latest single, "Another Name," the band announced their upcoming headlining US Tour - giving the fans both joy and excitement. Almost two decades since they formed, the band continues to lead its rising number of supporters.
Their self-titled album is also coming out very soon, so you can expect the band to play some of these new tracks when they land in Seattle, Washington for this long-awaited show. Cold War Kids will perform live at the Moore Theatre on Saturday, the 3rd of February, 2024 - you better not miss your chance at catching them live! They're bringing special guest Hovvy along with them, so you can be certain it's going to be a fantastic show.
Tickets to Cold War Kids in Seattle are on sale right now! Click 'GET TICKETS' and grab yours before it's too late!
Cold War Kids is an indie/alternative band from California. Since their formation in 2004, they've released several chart topping hits such as "Hang Me Up To Dry" and "First." The band says its unique blues-rock style have taken inspiration from other artists, including Bob Dylan, Billie Holiday, Jeff Buckley, and The Velvet Underground.
After releasing album after album these past three years, Nathan Willis said their music is more about what the band does best. He said, "I feel like what I really came full circle on was just like, I just want to make the best Cold War Kids album I can make, which is going in many ways to resemble something of the sound that we've always made," he said. "And yeah, something about sort of wanting to just sonically, lyrically, musically, in every way the performances be really like the strongest material that we can make."
Stay tuned for the release of their self-titled album on the 3rd of November, 2023. Previously released songs that are featured in the album include "Another Name," "Run Away with Me," and "Double Life." From their latest releases, it's evident that the band's producing a new style of music, and we're all here for it. Their new sound is still as amazing as you can imagine - the type of songs you would never get tired of listening to. You can bet you're gonna be hearing some of these newer tracks live when they hit the stage in Seattle, WA!
Cold War Kids is rocking the stage at the Moore Theatre on Saturday, the 3rd of February, 2024. Mark your calendars for this epic show! What makes this event even more special is that the band's bringing along Hovvy. So, prepare yourselves for one of the most anticipated shows of 2024. The night's going to have you singing and vibing along to all your favorite Cold War Kids songs! Join the band for an unforgettable night. Grab your tickets to the show as soon as you can because the show's selling out FAST!