Moore Theatre | Seattle, Washington
The Boulet Brothers are calling all 'uglies' to the Moore Theatre, Seattle, on Friday the 12th of April 2023 to be a part of their 'Dragula Titans 2023 World Tour'. Following from the success of their recently streamed 5th Shudder series, 'Dragula: Titans', they want to gift fans with a live extravaganza of the show, and give daring thrills, chills, squeals and macabre beauty to audiences with their drag monsters. Tickets are currently on sale, so snap yours up now to secure seats for an unforgettable evening with The Boulet Brothers on 05/12/2023 at the Moore Theatre for their Dragula: Titans 2023 Tour.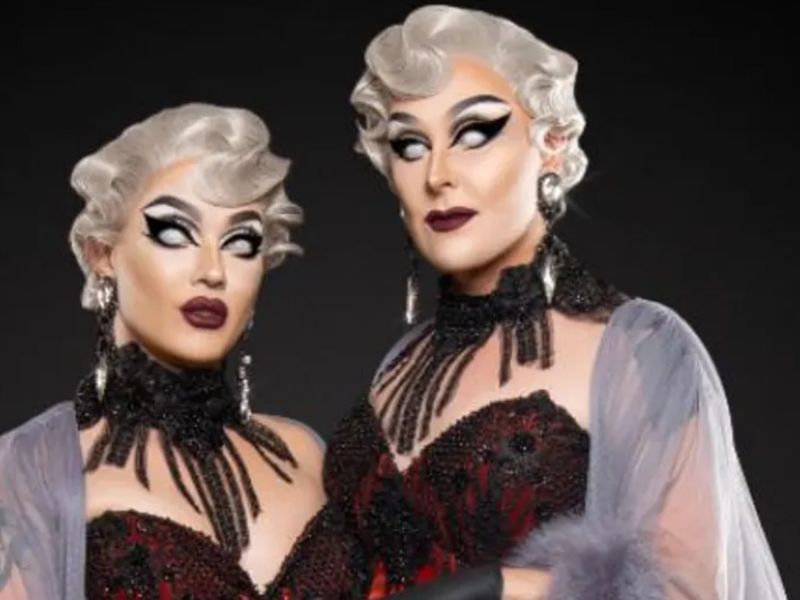 The Boulet Brother's are the mistresses of drag, filth, horror and glamour and have created a production company that is responsible for the disgusting, fascinating and gorgeous competition reality series, 'Boutlet Brothers Dragula'. The 5th season of the show was released in October last year via Shudder, and is the biggest and most popular offering the Boulet Brothers have presented up to gore and beauty lovers. The 9 episodes spotted drag monsters against each other in a championship of physical challenges and drag artistry in the depths of Hell, with a grand cash prize of $100,000 and the first crown and title for 'Dragula Titans'. Now, with their 2023 World Tour, Dracmorda and Swanthula, are eager and ready to give you the fright of your life with fellow drag icons in a live show that will be an extension of the series, but will also add fresh frights, delights and surprizes with shocking horror and drag being presented like it has NEVER been seen before. Joining them on 05/12/2023 at the Moore Theatre will be fan-favourite queens/monsters Victoria Elizabeth Black, Koco Caine and Abhora, so make sure you are a part of it and book your tickets today for an unforgettable night.