Moore Theatre - WA | Seattle, Washington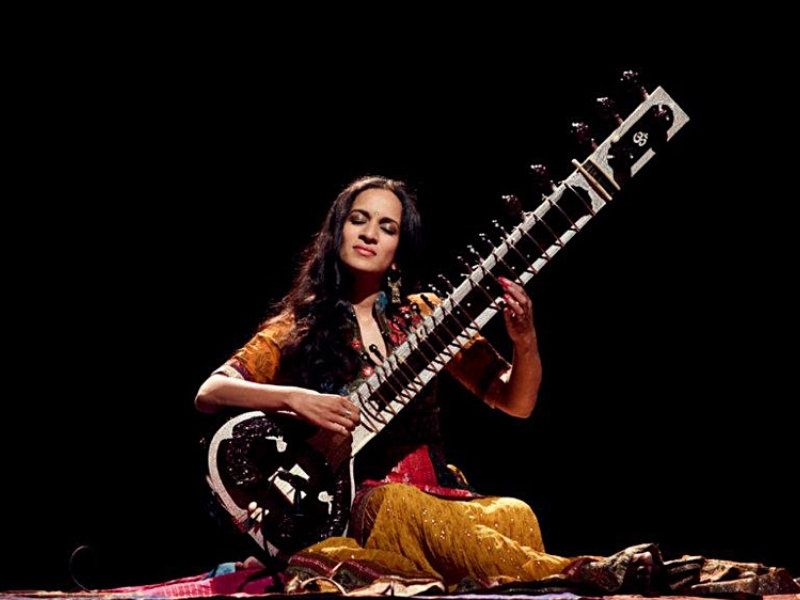 Anoushka Shankar is running through North America in style with her brand new "North American Tour," with her Quintent accompaniment. Over three mind blowing weeks, she's coming Stateside and kickin' things off at the Jorgensen Center, Storrs, CT, on October 3rd and mesmerizing audiences at several locations until wrapping up at the Great Hall, Northridge, CA, on October 22nd. We've got tickets available right now for the show at the  Moore Theatre on Tuesday, October 17, 2023, but you've gotta act fast as they won't be around for long. Known for her absolutely stunning work with the Sitar and creating the most chilled atmospheres, you can expect one helluva magical ride as she dazzles audiences with her virtuosic skills which will keep well entertained and wanting more. Grabbin' your passes is as simple as clicking the "GET TICKETS" button and following the prompts. So don't delay!!!
Anoushka Shankar, the critically acclaimed musician is heating things up for North American fans. Her new tour is coupled with the brand new release of a mini album, "Chapter I: Forever, For Now," marking her 1st release since her December 2022 single "Her Name." The cool thing about this album is that it's comes as part of a trilogy series that will tell a story which evolves between tours. Fans have a lot to look forward to from her during her performances, which is this event will be a must see for anyone music lover.
Shankar is the darling star of Classical Indian music, and her unique abilities as a singer, producer, and sitarist are something that is truly remarkable. Born in London, the British-American artist started off a career at the age of nine under her brilliant father, Ravi Shankar. She would accompany her father at the age of ten on his live shows, mainly using the tanpura, absorbing the live atmosphere and acclimating herself to the stage.
She released her first album in 1998, "Anoushka" while still studying. Graduating with honors, she made the move to become a full time artist and would then go on to release her second album, "Anourag," in 2000. She would go on to release several albums, including "Rise" in 2003, "Traveler" in 2011 and "Love Letters" in 2020, just to name a few.
She is one of the best Indian classical artists of our time and has been awarded with such honors as "Woman of the Year" in India, one of the "20 Asian Heroes" by Time Magazine in Asia, The youngest and first woman to be awarded the "British House of Commons Shield, and the youngest woman to win a Grammy Award nomination in the World Music Category. She has even had an asteroid named after her.
You'd be stark raving mad to let this opportunity fall through your fingers so without further ado, be sure to grab your tickets right here and now for what will be one of the best Indian classical shows on the planet.