Moore Theatre - WA | Seattle, Washington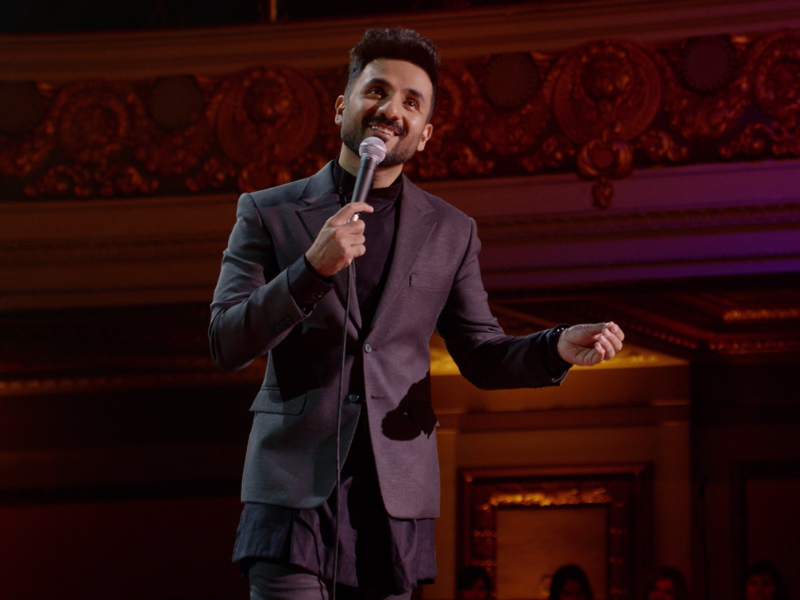 Laugh out loud with one of the comedy industry's biggest stars! STG Presents, and Live Nation are proud to announce comedian Vir Das will bring his "Mind Fool" world tour to the Moore Theatre on February 2, 2024! Following the release of his critically praised fourth Netflix comedy special, "Landing," Das will kick off his highly-anticipated tour in Tokyo this fall and hit iconic stages on five continents with his unmatched humor. As India's biggest stand-up comedian and a Bollywood star, the Emmy-nominated actor was named the second-best-selling act in India's competitive live entertainment industry last year and continues to rank as one of the top performers worldwide. Be there as he cracks clever jokes surrounding cultural, freedom, and patriotism themes. It's all laughs and smiles at the extraordinary Moore Theatre as the audience witness Vir Das' comedic genius! Grab your tickets as early as now, and let the excitement commence!
"Balancing incisive cultural observations with subtle broad sentimentality, India's biggest comedy export continues to elicit giggles and gag-orders," The Indian Express shares.
The Emmy-nominated comedian will hit the stage at the Moore Theater on Friday, February 2, 2024! With his new international "Mind Fool Tour," Vir Das is prepared to return to the US and make stops across the globe over seven months beginning on September 13 in Tokyo, Japan.
Vir Das is a comedian and actor who has achieved international fame in the comedy world with four outstanding Netflix specials including "Landing," "Inside Out," and "Outside In." No performer, according to the New York Times, "embodies the globalization of stand-up like Vir Das."
"I've always been interested in making people laugh," Das told an audience of about 400 guests who were served at the Illinois State's Indian Cultural Dinner before his performance. "From the time I was 5 years old, if you put me on a stage, I just felt entirely at home."
Through his acting in more than 35 plays and 18 movies, as well as his over 100 stand-up routines and six comedy specials, Vir Das has made people laugh while allowing them to reflect on serious themes. His program also explores serious problems like freedom, nationalism, and patriotism. Das is not afraid to talk about the things that have led to thousands of death threats and trolls, but he does it with caution.
"With Landing, and particularly its formidable final stretch, Vir Das continues to prove that he's at his earnest best not when he brings the laughter, but when it stops. Even if he doesn't always make you laugh, he sure can make you think and feel," The Hindustan Times shares.
Along the intersection of 2nd Avenue and Virginia Street, two blocks from Pike Place Market sits the 1,800-seat Moore Theatre in Seattle, Washington. It is the oldest and grandest operating theater in Seattle which was opened in 1907. Today, it continues to host a wide range of plays, concerts, and lectures. Invite your friends and family to this incredible venue for the comedic event of a lifetime! Buy your tickets in this website now!