Moore Theatre | Seattle, Washington
Nostalgia will be kickin' real hard this Summer as the veteran alternative rock band Violent Femmes fills Moore Theater with their hits songs for a second time around. The Milwaukee folk-punk trio will be back at the famous Seattle venue for the second night of their concert this June 4. Join Gordon Gano, Brian Ritchie, and John Sparrow for an evening of great music that will not only take you on a journey down memory lane but will make you dance and sing to songs that became a part of your life. So if you missed booking tickets for their first night at Moore Theater, this is your chance to redeem yourself. Book your tickets now, Kiss Off the boredom away, and prepare to be amazed by Violent Femmes' musicality that aged like fine wine.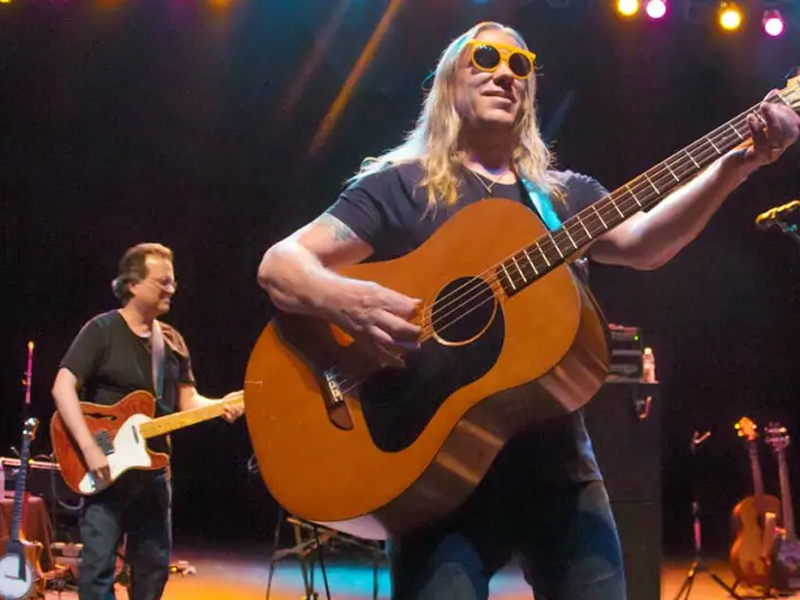 Laying the groundwork of dynamicism for the 90s grunge movement, Violent Femmes is one of those who truly cemented their mark in the music industry through their signature sounds. They may not be as astronomically big as their contemporaries, but they have remained relevant over the years.
Violent Femmes released only 10 albums from 1983 to 2019. Their 1993 album "Why Do Birds Sing?" is one of the most celebrated albums. It featured the single "American Music," which rose to number 2 on Billboard's Modern Rock chart during the week of May 18, 1991, and became a staple of the band's live shows.
It was recently made available as a special 30th Anniversary deluxe edition featuring remastered audio, alternate takes, outtakes, and a rousing concert recording from The Boat House in Norfolk, Virginia.
Moreover, their hits "American Music," "Add It Up," "Gone Daddy Gone," "Good Feeling," "Kiss Off," and "Color Me Once," among many others, earned them loyalty from dedicated fans. But perhaps no song from them is as big as "Blister in the Sun." The instantly recognizable intro of this timeless song, its melody, and its playful meaning make it a hit. Now it still remains as an alternative rock radio staple over the years.
If you want to hear these songs and several others, watch the band live this Saturday, June 4, 2022. Secure your tickets now and let the legendary trio take you on a ride down memory lane.