Moore Theatre - WA | Seattle, Washington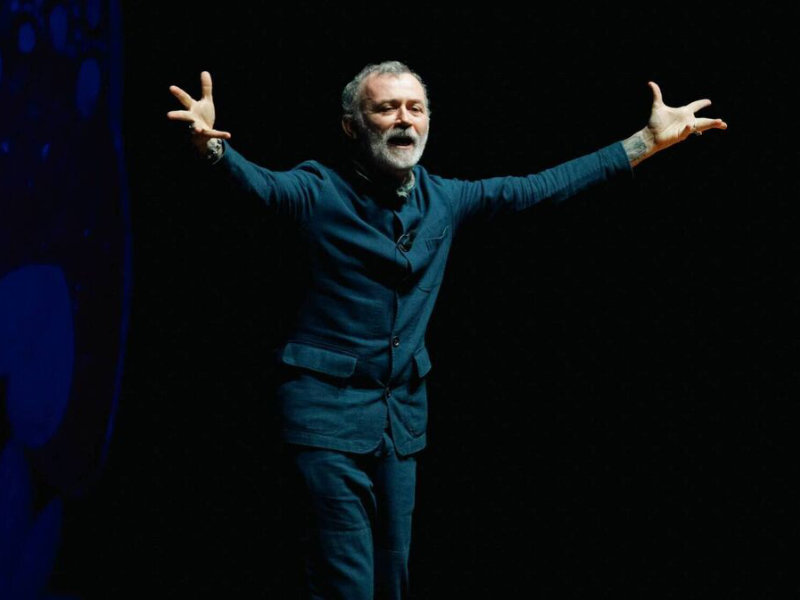 Look out, peeps, the Irish are coming in the form of Tommy Tiernan for his awesome new tour called "Tom Foolery." The trek will come in hot after a sold-out East Coast theater tour he had in May. Now it's time for the West Coast to sample all of his "wholesome" jokes and incredible musings that will have you sitting on the edge of your seat with laughter. The whole thing starts off in Seattle, WA, at the Moorer Theater and finishes off in San Francisco, CA, at the Palace of Fine Arts. The best part of all of this is that we have tickets to the opening show, and you can grab those right now. All you've gotta do is click the "GET TICKETS" button, which is located up above, and follow our simple and secure check-out process. This is going to be one of the best things you do all year, so don't delay in securing your spot, else someone else will happily take your place.
Irish actor, writer, and downright hilarious comedian, Tommy Tiernan is one of the funniest people coming from across the pond. Whenever he performs it is an incredible opportunity to witness dark humor at its finest. Plus he has an uncanny way of connecting with audiences so you always get something super interesting out of him.
Born in Carndonagh, County Denegal, Ireland, in 1969, he began experimenting with comedy in the early '90s and has since become one of the most popular people coming out of his home country in the genre.
People love him for his dark humor and the ability to tackle difficult subjects in the most humorous of ways. Unafraid to talk about taboo topics, his comedy explores the darker places that humans venture out into, but on the other side of the coin, he is also known to be a thought-provoking and very insightful individual.
He is also the host of the chat show, "The Tommy Tiernan Show," which has a unique format in which he has no pre-planned set and has no idea who the guest will be until they walk out. This awesome format has helped the show receive praise for its honesty and surprise as the guests open up.
He is also the host of two podcasts, "Tommy, Hector, and Laurita" and "Tommy Tiernan - Private Investigations," both of which have been a hit with audiences from all over. Additionally, he has made numerous TV appearances, such as on "The Late Show" with David Letterman and a Comedy Central one-hour special. Plus, he has also played "Da Gerry" in the hit TV show, "Derry Girls." There are so many things this man has already achieved and watching him on stage is a true honor.
Ultimately, this talented individual has everything you could ever want from a comedy tour plus more. You get to experience fiery, out-of-the-box jokes, plus you will go home with some truly wonderful perspectives on life and everything that fits in-between.
Anyone looking for a fantastic night out, regardless of whether you're a big time fan or new to his work, need not look any further than this event.