Moore Theatre | Seattle, Washington
Get ready for an unforgettable night when Switchfoot takes over Moore Theatre on Tuesday 7th November 2023! Known for their captivating blend of alternative rock and post-grunge sound, Switchfoot has been thrilling fans for decades with their uplifting and thought-provoking music. Their genre-defying style has gained them a dedicated fanbase, and their live performances are nothing short of exhilarating. When Switchfoot takes the stage, you can expect an electrifying show filled with powerful melodies and sing-along anthems that will have the whole audience on their feet. As they've toured with the likes of Lifehouse and Goo Goo Dolls, Switchfoot's reputation for high-energy concerts is well-established. Don't miss your chance to join the crowd at Moore Theatre on 7th November 2023 and sing your heart out to classic hits like Meant to Live and Dare You to Move. Grab your tickets now before they sell out and you miss the chance to be part of this incredible musical experience!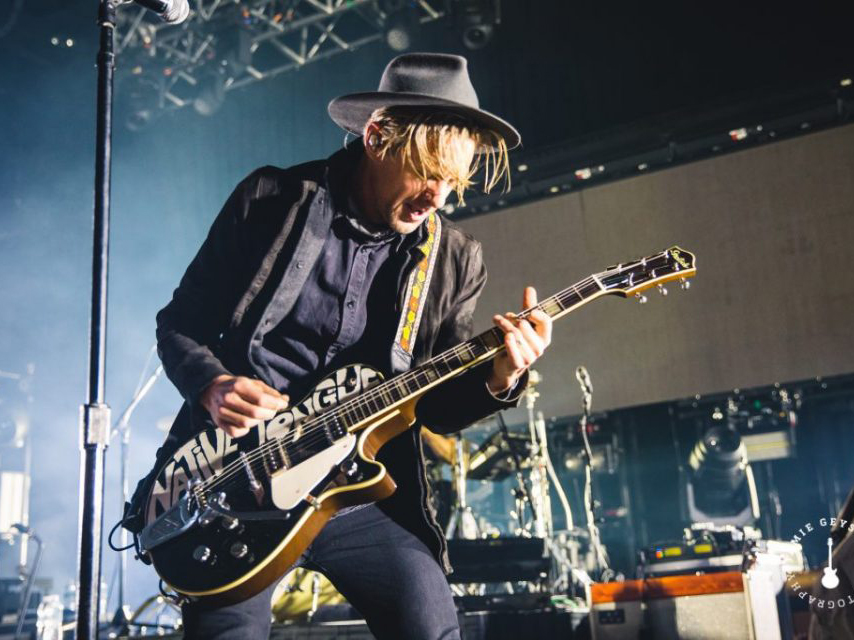 Switchfoot is a renowned American alternative rock band hailing from San Diego, California. Formed in 1996, the band is composed of the talented Jon Foreman on vocals and guitar, Tim Foreman on bass, Jerome Fontamillas on guitar and keyboards, Drew Shirley on guitar, and Chad Butler on drums. These seasoned musicians have made a name for themselves over the years, becoming a staple in the alternative rock scene.
Switchfoot first gained recognition with their breakthrough album, The Beautiful Letdown, released in 2003. This album propelled the band to new heights, featuring chart-topping hits like Meant to Live and Dare You to Move. It garnered both critical and commercial success, earning them a dedicated fan base. Over their illustrious career, Switchfoot has released a total of eleven studio albums, each one showcasing their growth and evolution as musicians and songwriters, demonstrating their commitment to their craft.
Switchfoot's influence goes beyond their music. They have been nominated for various awards, including four Grammy nominations, ultimately winning Best Rock or Rap Gospel Album for their 2011 release, Hello Hurricane. Their music has also been featured in numerous films and TV shows, further cementing their place in the industry.
In addition to their musical accomplishments, Switchfoot is also known for their philanthropic efforts. In 2005, the band established the Switchfoot Bro-Am Foundation, an annual charity surf competition and concert that raises funds for various causes, including children in need, at-risk youth, and environmental issues. The event has grown significantly since its inception and has raised over a million dollars for various charities.
Switchfoot's live performances are nothing short of spectacular, with their high-energy shows and captivating stage presence engaging audiences worldwide. Be part of an incredible night that celebrates the achievements and passion of one of the most influential alternative rock bands of our time as they reminisce the past 20 years of success with their classic album The Beautiful Let Down. Secure your tickets now, don't miss your chance to witness Switchfoot at Moore Theatre on Tuesday 7th November 2023.