Moore Theatre | Seattle, Washington
Soweto Gospel Choir present Freedom, a concert of HOPE commemorating and remembering South Africa's Freedom Movement and the Civil Rights Movement in the US at the Moore Theatre on Friday, November 11th 2022. Grab your tickets and come along for a one-of-a-kind evening, that starts with a rousing program of South African freedom songs that inspired their Rainbow Nation, then moving to the United States with beautiful and heartfelt renditions of the music of the civil rights movement featuring works by legendary artists including Billy Holiday, James Brown, Otis Redding, Curtis Mayfield and the one and only, Aretha Franklin. "People, get ready….HOPE is a concert that will live forever in your hearts!"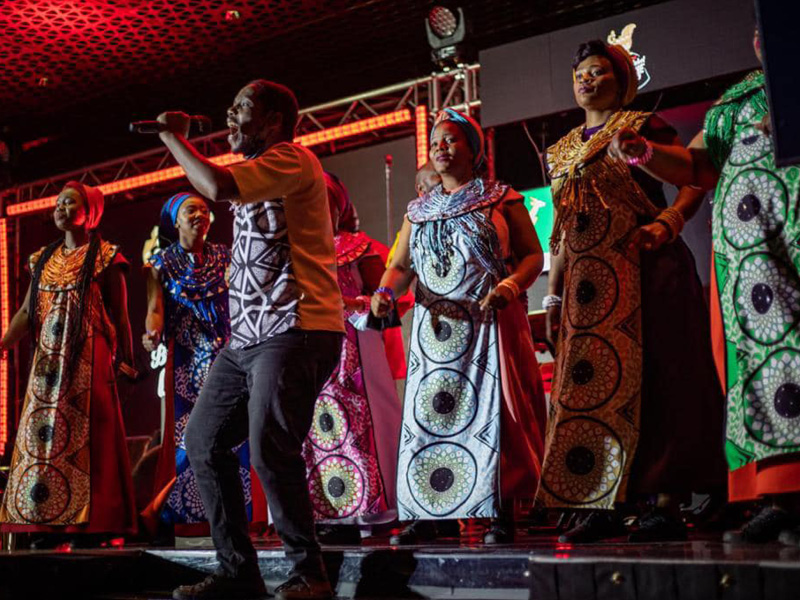 Soweto Gospel Choir continues to inspire audiences around the world with their powerful blend of African gospel, freedom songs and international classics. Comprising a line-up of some of South Africa's best vocalists, these uplifting performers have toured internationally, sharing the stage and collaborating with the biggest names in contemporary music including Aretha Franklin, Stevie Wonder, Beyoncé, U2, Diana Ross, Peter Gabriel, Chris Martin, John Legend, Pharrell Williams, Jimmy Cliff, Ben Harper, Angelique Kidjo, Robert Plant, Celine Dion, Red Hot Chili Peppers, Hugh Masekela, Josh Groban, and has performed with the Royal Philharmonic Orchestra on more than one occasion
Originally formed in 2003, with the idea of celebrating the unique and power of not only Gospel, but African Gospel music, the Soweto Gospel Choir has risen from humble beginnings to achieve 5 Grammy Nominations and 3 Grammy Awards. In 2006, 2007 and 2018, respectively, their albums "Blessed", "African Spirit" and "Freedom" have won them Grammy Awards for Best Traditional World Music Album. The group performed at the 4 December 2009 FIFA World Cup, in which the final game ended in a draw, in Cape Town, South Africa. In 2008, they were nominated for the Golden Globe Award for Best Original Song, and in 2010 their song, "Baba Yetu", won the Grammy Award for Best Instrumental Arrangement Accompanying Vocalists.