Moore Theatre - WA | Seattle, Washington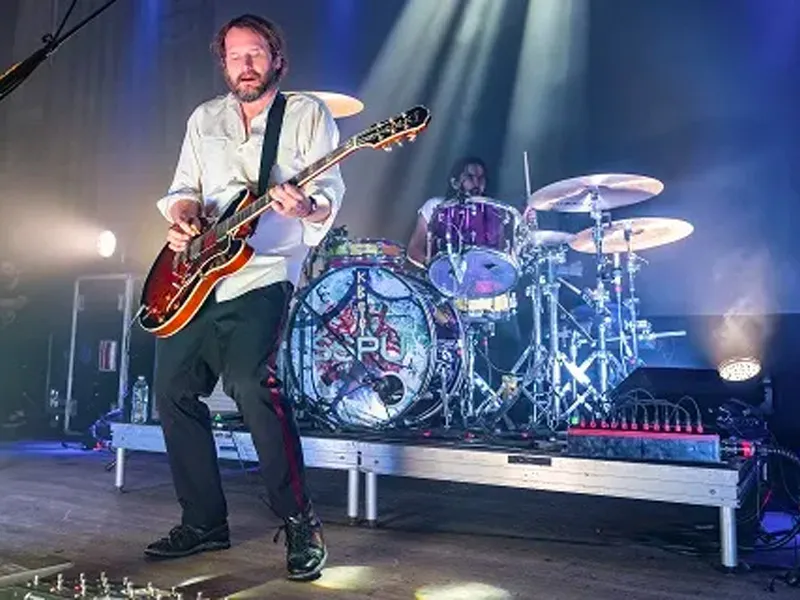 Get ready, Silversun Pickup fans! The ultimate concert of your favorite alt-rock combo is coming to Seattle's Moore Theatre this February 15. In support of their 2022 album "Physical Thrills," the band will entertain their fans in this post-Valentine concert that will surely rock your world. As one of the most successful bands to emerge from LA's mid-2000s indie-rock scene, the band still sports their incredible blend of shoegaze and alternative music. If you are a fan of their songs like "Lazy Eye," "Panic Switch," "Circadian Rhythm," and "Empty Nest," among many others, this concert is definitely for you. Get your tickets now and immerse yourself in an evening filled with excitement and intensity. Moore Theatre's cozy and intimate setting is perfect for you to bask in the greatness of the band you have loved all these years. Ready to purchase your tickets? The "Get Tickets" link is waiting for you. Sign up for our newsletter and get $5 off your first order!
Silversun Pickups' alternative rock style can be considered quintessential. They stay true to their craft and, at the same time, do not forget to be unique. To many people, they stand out due to their atmospheric, sometimes ethereal, take to the rock subgenre. This attribute that they have is true right at the start of their career in 2000. However, in recent years, their style has evolved into a more electronic sound with traces from their original. Their discography boasts six albums, all of which are well-received by listeners and critics alike.
Before the band took the name Silversun Pickups, it was first called A Couple of Couples for the reason that four of the members are couples. The band's lead guitarist, Brian Aubert, was dating their drummer, Elvira Gonzales, and rhythm guitarist Jack Kennedy was in a relationship with bassist Nikki Monninger. Sadly, the couples did not work, and Gonzales and Kennedy decided to leave. The change of members brought keyboardist Joe Lester and drummer Christopher Guanlao to the band. Right after these events, they decided to baptize the band as the Silversun Pickups, inspired by a liquor store in their hometown.
In 2005, the band released their debut EP "Pikul." In the following year, their debut album "Carnavas" dropped. The album was a success and brought them chart-topping songs like "Lazy Eye" and "Well Thought Out Twinkles." Their sophomore "Swoon" followed suit in 2008 to positive acclaim. By this time, they were already an international hit band. MTV and VH1 broadcasted their music videos internationally. It would then take them four years to release another addition to their discography. Their third album, "Neck of the Woods," was a comeback masterpiece topping streaming sites like iTunes. Taking another few years of break, they came back in 2014, coming out with a compilation album entitled "The Singles Collection." A year after, their much-awaited album "Better Nature" hit the racks.
After another four years, their album "Widow's Weeds" went public. Critics praised the band's boldness in this album, showing that they do not need validation in their records because they stay true to their style. Their latest album is "Physical Thrills," with 14 songs in its tracks.
The OG alternative rock band will be on a North American tour and will stop at the Moore Theatre on February 15, 2024. The young alt-rock band Hello Mary, who has been forging their path with songs like "Spiral" and "Sink In," will perform with them. Get tickets now!