Moore Theatre - WA | Seattle, Washington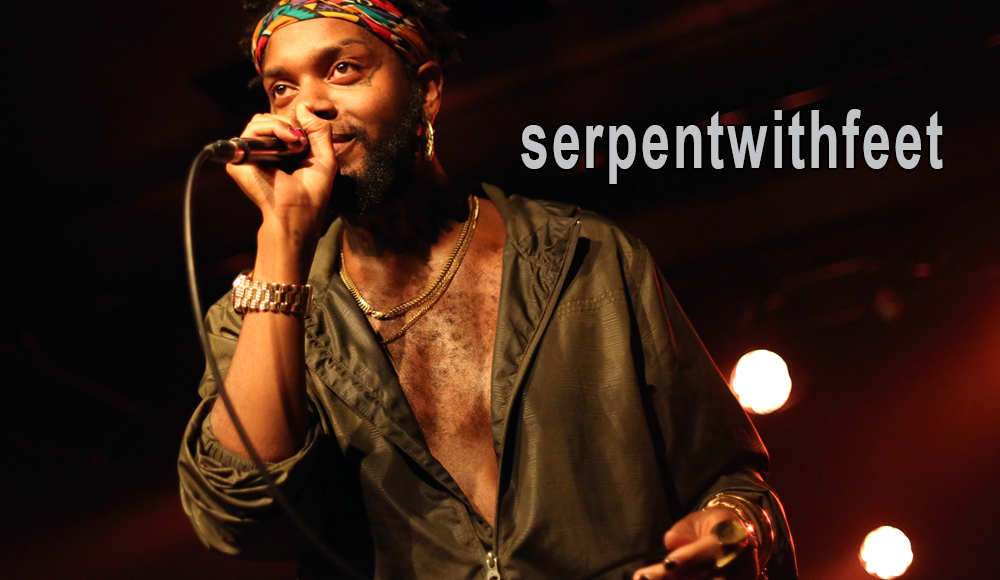 One of the industry's iconic queer icons known for experimental electric and soul beats, serpentwithfeet, is staging his very own theatrical show in high anticipation of his upcoming major release. Taking place in a Black gay club, "Heart of Brick" shares a heartwarming love story featuring a cast of Black dancers and music led by yours truly. With a story to tell and new music to share, seropentwithfeet remains dedicated to creating safe spaces for the community to be their own selves. Inspired by the dance floor, where Black queer people unleash their slayin' rainbow power, he's bound to engage every audience's body and spirit at Heart of Brick. The theatrical tour kicks off in Germany and wraps up with a grand finale at Moore Theatre on Wednesday, November 1st. As the dancefloor starts kicking in, a love story illuminates amidst a rainbow of queer power. As love comes through, Heart of Brick offers a story that's set to break boundaries. So, book your tickets now!
Queer icon serpentwithfeet just announced a theatrical tour right before the release of his upcoming album. Though details of his new record are yet to be unveiled, he'll be debuting new material at "Heart of Brick", a theatrical trek inspired by love and Black queer's safe spaces at the dancefloor. The show will feature seven queer Black dancers and music by the man himself. Driven by the power of love and dance, it's definitely a show that's set to move hearts and get everyone on their feet.
"The dance floor has been a medium for Black queer people to decompress and build community," serpentwithfeet shared in a statement. "Going out has given me incentive to go inward and I am a better person because of it. Engaging the body is essential to engaging the spirit. I have proof."
Josiah Wise, the man behind the iconic moniker, released his most recent LP "Deacon" last 2021. It featured his newest hits "Fellowship", "Same Size Shoe", and "Heart Storm" with NAO. He followed this up with an EP "Deacon's Groove". Earlier this year, he released a new track and video, "Gonna Go", choosing to "go where the love is."
Coming fresh from a couple of collaborations including those with the likes of Moby and Daniel Caesar, the man is expected to debut new music as he kicks off Heart of Brick. The trek is his first-ever theatrical tour, joining forces with artists to tell a story of love and self-discovery. Weaving his newest tracks into a heartwarming spectacle, it's definitely a one-of-a-kind experience of harmonies and empowering beats.
Embracing one's true colors and purposely creating lyrical masterpieces sharing healing and peace, serpentwithfeet's music always hits the feels. Talking about his last major release, "Deacon", the artist shares how Black people's tradition of rejoicing anyhow inspired his craft. "Black people living their damn life anyhow," he explained in an interview with The Guardian. "Because nobody can take my peace or my joy from me. Not the government, not a random white person on the street. I just wanted to make an album that was a reminder to me: I get to enjoy this life that I have, no matter the trials or the mountains."
Ain't nobody taking that peace away from him! With new music coming out real soon, Heart of Brick is set to set hearts on fire as the man narrates lyrical melodies of love and self-discovery at his first-ever theatrical trek. Don't miss out by booking your tickets now!