Moore Theatre | Seattle, Washington
Do not miss out on the chance to see your favorite woman, Samantha Bee, live on stage at the Moore Theatre on June 16! With her signature humor and charm, Samantha will have you in stitches and will leave you wishing you could have witnessed her show more than just once. Come one, come all to Samantha Bee's live show, "Your Favorite Woman"! Laugh your way through an evening of side-splitting jokes, witty one-liners, and zany antics from one of the sharpest women in comedy! She's sure to make you laugh, so don't miss out on the chance to see this! Bring your friends, grab some snacks, and buy your tickets for this night of fun!"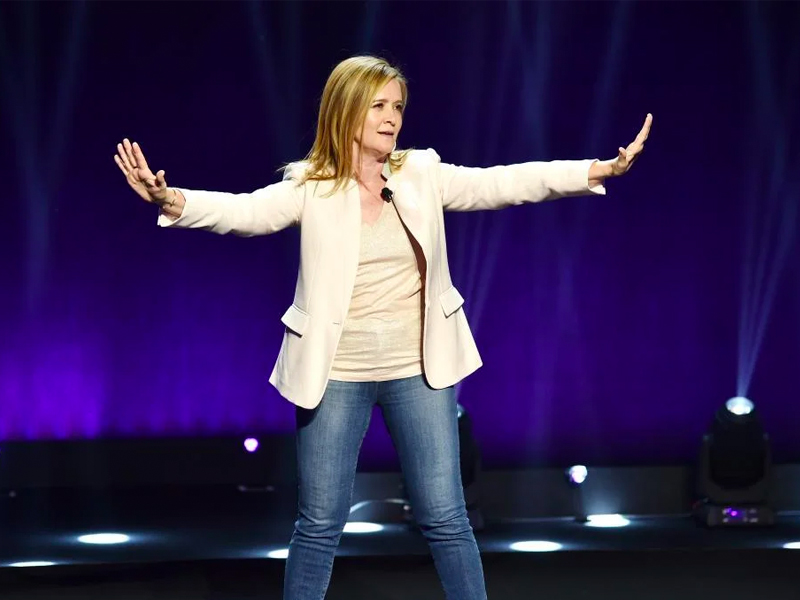 Samantha Bee is a Canadian comedian who has made an immense impact on the entertainment industry with her unique sense of humor. She is best known for her work on The Daily Show with Jon Stewart, where she served as a correspondent for 12 years, and her show, Full Frontal with Samantha Bee, on TBS. Bee has won numerous awards for her work, including five Emmys.
Bee's career in comedy began in 2000 when she joined the sketch comedy troupe, The Atomic Fireballs. After working as a correspondent on The Daily Show, Bee became a household name. She was a part of the show from 2003 to 2015, and during that time, she covered a range of topics, from the Iraq War to the US presidential election. In 2015, Bee left The Daily Show to create her show, Full Frontal with Samantha Bee. The show is an extension of the work she was doing on The Daily Show, as it focuses on political satire and current events. The show has been a critical success, winning two Emmy Awards and eighteen nominations.
Bee's comedic style is what sets her apart from other comedians. She uses her sharp wit and biting satire to address a range of topics in a humorous and often critical way. She is unafraid to tackle controversial subjects, and her willingness to do so has been praised by fans and critics alike.
Samantha Bee is a trailblazer for female comedians, and her work has been a major source of entertainment for millions of people. Her wit, intelligence, and fearless approach to tackling difficult topics have made her one of the most successful comedians of our time.
This year, she will be on tour for her live show "Your Favorite Woman." One of her stops will be at the Moore Theatre in Seattle, Washington, on Friday, June 16. Catch her live by securing your tickets now!