Moore Theatre - WA | Seattle, Washington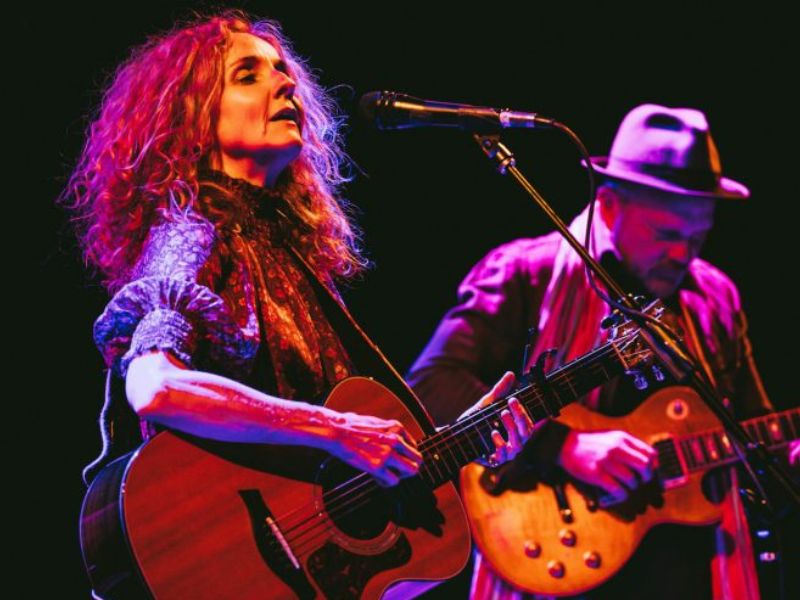 This year a special union of two friends and cherished American troubadours is happening that will be amazing! Earlier this year the story-telling legend and musician Patty Griffins and troubadour flesh reincarnation Todd Snider announced that they are travelling across the US and will be touring as co-headliners. One of their highly anticipated evenings will be on Sunday the 29th of October 2023 at the Moore Theater, and you're in luck as tickets are on sale. It will be a wonderous night of music, singing and stories performed by real stars that turn the ordinary into the extraordinary. Griffins and Snider are masters at conveying all the hues of life and will have you laughing one moment, and then crying the next with their classic hits, but their most recent releases too. Don't miss out and be at the Moore Theater on 10/29/2023 to spend the evening with Patty Griffin and Todd Snider.
People have been in love with the styles of a troubadour performer for years. The style of music has changed, but the heart of a troubadour hasn't. Two musicians who embody this spirit of a travelling, story-telling minstrel are Patty Griffin and Todd Snider.
The 2 times Grammy Award-winning artists Patty Griffin is an iconic singer and songwriter, with her first two releases, her 1996 debut, 'Living With Ghosts' and her follow-up 1998 release, 'Flaming Red' having an immediate impact on the music scene and becoming seminal works of folk and Americana music. Her most recent release in 2022 was a rare collection of demos and home recordings, titled, 'TAPE', and was hailed as a 'thoughtful collection of found objects' by No Depression, with them also adding that in their raw form the songs, 'shine on her brilliance'.
Now, 25 years after her debut release Griffin is thrilled to be on the road touring. With her long-time friend Todd Snider, Griffin's happy to be sharing the stage with him saying he's a wonder and has 'that thing I have only seen a few people be able to do well,' and likens him to the legendary John Prine.
Since the release of his 1994 debut, 'Songs For The Daily Planet' Todd Snider has made a reputation for being one of the best music story-tellers in recent history. He loves the freedom, poignancy and power music has when it is stripped bare and the effect a single person singing on stage can have. He most recent recording, released in 2021 and titled, 'First Agnostic Church of Hope and Wonder', is a funk-powered collection of tracks and shows the growth of Snider as an artist whilst remaining true to his style.
So, for an epic evening of story-telling and music that will have you weeping tears, smiling joyfully and your heart swelling, book your tickets now for an evening with Patty Griffins and Todd Snider for their co-headlining 2023 tour. They will be at the Moore Theatre on 10/29/2023 singing their most recent and classic tracks – don't miss out!