Moore Theatre | Seattle, Washington
Legendary rock singer Pat Benatar accompanied by award-winning producer and musician Neil Giraldo is coming to the Moore Theatre on Friday 19th August 2022! This exciting show is part of the duo's extensive North American tour consisting of 34 dates. For their performance at the Moore Theatre, fans will be entertained with a stellar setlist packed with hits and fan favorites, like "We Belong," "Love is A Battlefield," "We Live For Love," and "Heartbreaker!" Together, these Grammy-Award-winning artists are prepared to knock your socks off with their trailblazing artistry and high-energy performances. If you're a fan of Pat Benatar and Neil Giraldo, you should grab your tickets quickly before it's too late!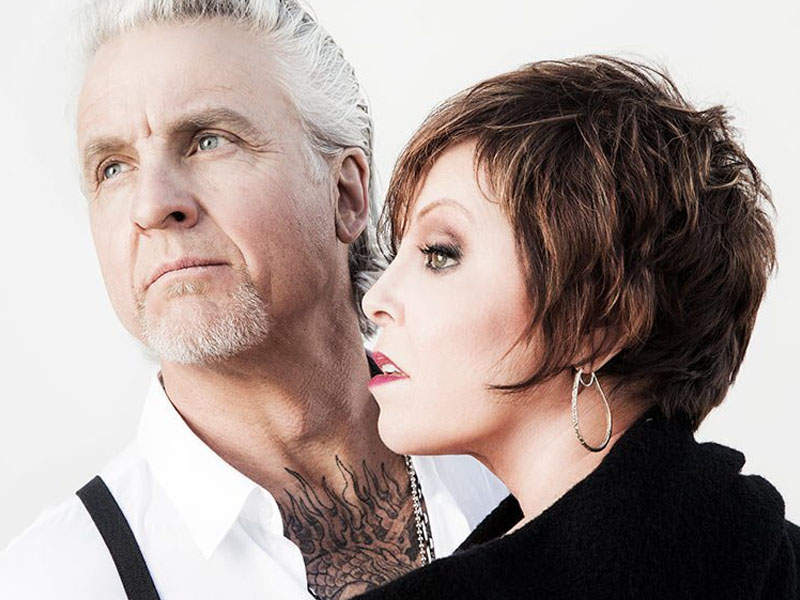 Pat Benatar has always been admired for her astounding vocals and fierce attitude. The legendary rock sensation has performed some of the most memorable rock hits, including "Hit Me With Your Best Shot," "We Belong," and "Love is. Battlefield." Together with her musical partner and husband, Neil Giraldo, the four-time Grammy award-winning singer, has sold over 35 million albums worldwide. Since 1979, Benatar has released 12 studio albums. Her debut album, In the Heat of the Night, entered the Billboard 200 at number 12. The record was preceded by the colossal breakthrough hit, "Heartbreaker" and other singles, "I Need a Lover," and "If You Think You Know How to Love Me." In 1981, Benatar dropped her third studio effort, Precious Time, topped the Billboard 200 and debuted at number 2 on the Top Rock Albums chart. The album spawned the hit song "Fire and Ice," which earned Benatar a Grammy Award for Best Female Rock Vocal Performance. This year, Pat Benatar will be inducted into the Rock and Roll Hall of Fame.
Music producer, songwriter, and musician Neil Giraldo has penned and produced numerous hit songs for artists, including Pat Benatar, Rick Derringer, Rick Springfield, Kenny Loggins, Scott Kempner, and many more. This year, he will also be inducted into the Rock and Roll Hall of Fame alongside Benatar.
More than four decades after the release of Benatar's debut album, the monumental rocker still sells out shows all over the world. You better hurry and score your tickets now to Pat Benatar and Neil Giraldo at the Moore Theatre!