Moore Theatre | Seattle, Washington
Prepare for a night of pure sonic wonder and dazzling lights! American pop music performer Owl City is back on tour, promoting his newest album Coco Moon – a metaphorical musical journey that is sure to leave listeners with a real "sense of solace and clarity" after tuning in. Wait no longer as the epic comeback that everyone has been waiting for is finally here, five years after the band's last release in 2018. Talented singer-songwriter Adam Young will grace fans with his signature ethereal performance, along with a special guest, Augustana known for his anthemic indie-rock hits. Be there as they take the stage at the Moore Theater on September 30, 2023. The Moore has become the oldest and hottest venue for local bands in Seattle, leaving audiences with a memorable concert experience. Grab your tickets now and witness the captivating soundscapes of the "To the Moon" tour!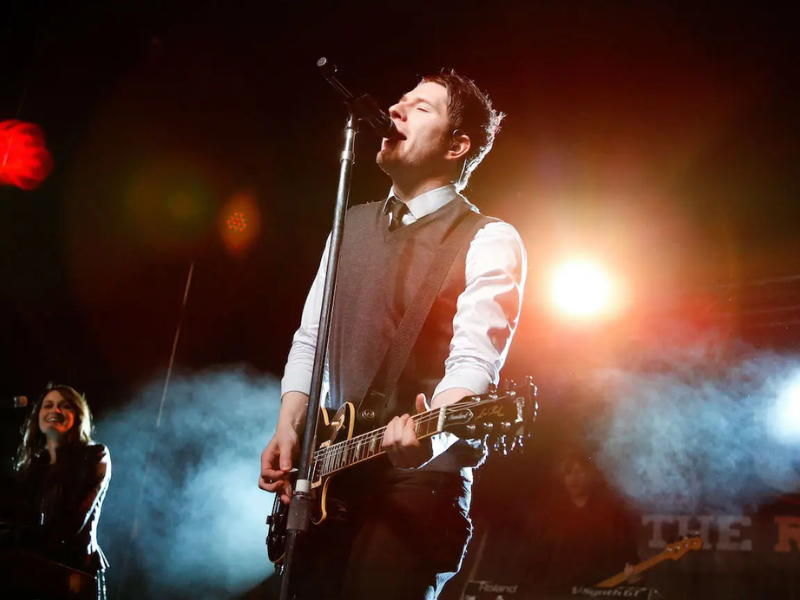 Owl City defined the surreal and whimsical genre of pop with their inventive sound that has evolved throughout the years but has never failed to pull at the hearts of their listeners. Now, on September 30, 2023, Owl City will be performing at the Moore Theatre as part of their To The Moon tour!
Not only that! A special guest joins Owl City in their tour. Augustana is well-known for his hit songs like "Boston," "Sweet and Low" and "Steal Your Heart." His piano pieces blend well in the contemporary classical world, fusing the romantic and the modern. It's unfamiliar terrain that somehow feels like home.
Minnesota-based singer-songwriter Adam Young is the man behind the music – starting the project in 2007 through experimenting with various instruments in his parents' basement. In combining elements of synth-pop and electronica, Owl City has garnered international fame when their chart-topping hit Fireflies launched the band into the spotlight, captivating listeners with the charm of their songs and catchy hooks.
Having sold more than three million albums and over 20 million singles worldwide, Owl City has finally released the highly anticipated album, Coco Moon. This masterpiece with over 11 songs showcases his commitment to producing ethereal textures, skittering beats, and magical vocals.
When asked about what to expect in the album, Young describes it as quirky and odd. "It is unapologetically myself. I made an album that is exactly the way it was supposed to be, not an album that popular culture, or algorithms, or analytics, or anyone else on planet Earth told me to make," he commented sincerely.
From intimate venues to larger stages, Owl City's mesmerizing light shows and immersive atmospheres never fail to transport audiences into another world as the music takes center stage. The historical Moore Theatre will serve as an excellent backdrop for their ethereal performances. The hype for this concert will be soaring "To The Moon"!
Escape into a scene of enchanting music as Owl City takes the stage on September 30, 2023. Whether you're a long-time fan or a new listener, it's always a good time to witness this extraordinary band live. Grab your tickets now before they sell out!