Moore Theatre | Seattle, Washington
Are you ready for the blunt and graphic comedic storytelling of the "Tiny Meat Gang" star Noel Miller? If you are one of his millions of fans on YouTube and podcast, you better be ready because the 32-year-old stand-up comedian isn't holding back from bringing his "Everything is F#&ked" tour to Seattle, Washington. Catch Miller's hilariousness through his signature raunchy comedy acts this April 14 at the Moore Theatre. If you are looking for a show that will make you feel at home, this one is for you. Miller is known for his stage performances that usually mirror his relationship with his fans; it's as if the audience and the comedian are close friends who are just poking fun at each other. So what are you waiting for? Book your tickets now and join the fun and rowdiness brought by the one and only Noel Miller.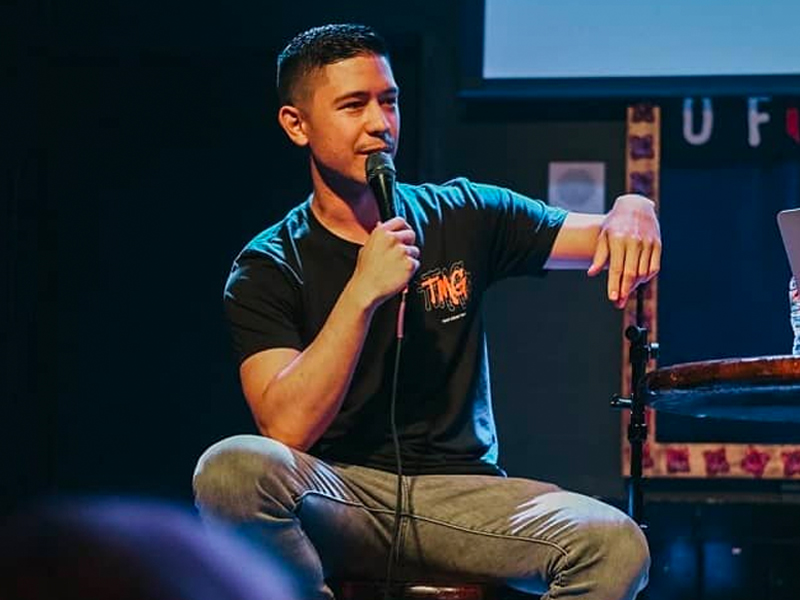 Canadian comedian Noel Miller is among those who found fame online. His career in comedy began in 2014 while working as a software engineer. That same year, he started posting videos on Vine. He gained popularity when one of his videos went viral. After the site shut down, he later created his Youtube channel, which now has over 2 million subscribers. On his channel, he uploads many comedy skits and reaction videos, which his fans always look forward to.
Besides being active online, he is usually on the road doing shows for his stand-up comedy. His energetic humor found in his videos is very evident during live shows. His performances tend to be raunchy. It is the type of humor that makes you laugh easily. This is in addition to his topics that vary from self-deprecations to social commentaries. It was his style that earned him a reputation in the comedy world.
For many, Miller is at his best with his partner in crime, Cody Ko. Both complement each other well. This is evident in their shows, especially in their podcast called "Tiny Meat Gang."
Catch Miller on his tour called "Everything is F#&ked," which started this September. If you are in Seattle, Washington, see him live at the Moore Theatre on Friday, April 14, 2023. You can now get tickets!