Moore Theatre | Seattle, Washington
EMMY nominated writer and outstanding HERO of comedy, NIMESH PATEL, is doing it LARGE!!! with a 37-city trek across North America for the once-in-a-lifetime "FAST & LOOSE" tour. No one can really be sure what he will say next, which is why his shows are always super-fresh and thrillingly-exciting and attract fans from all over. You can expect to witness some of the most hysterically side splitting jokes on the planet, all with his impeccable story telling abilities and on-point timing. With a social media presence across 4 major sites, Twitter, Tik Tok, Instagram, and YouTube, he has built up a really big army of followers! …soooo you can expect tickets to sell out very fast. If you want to secure your spot for the show at the MOORE THEATRE on Saturday, September 23, 2023, when it passes through, you must act with haste by clicking the "GET TICKETS" button right here and now. It will honestly be one of the best nights of your life!!!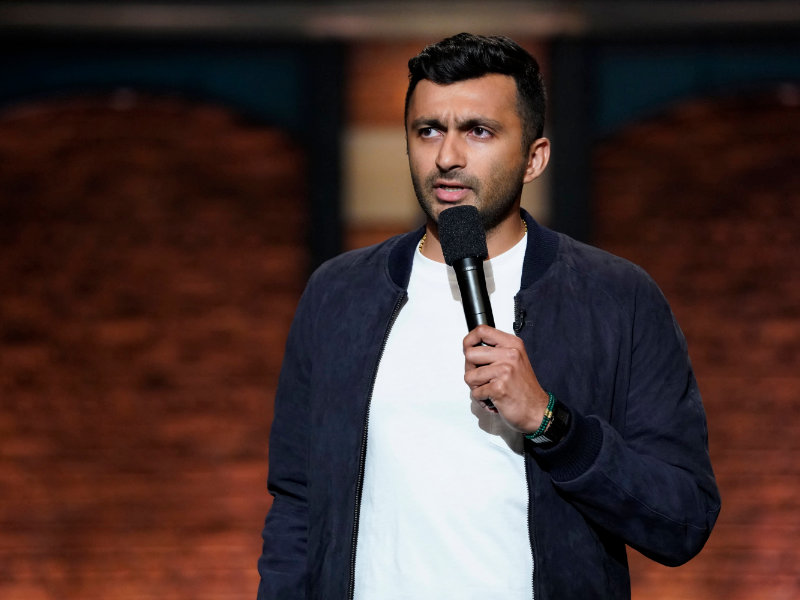 Up-and-coming rockstar Nimesh Patel has become one of the most in-demand comedic talents around. His ability to captivate an audience is unparalleled, and just in case you're one of the few people out there who are unfamiliar with his work, here is the lowdown.
Patel is the son of Indian parents who immigrated to the US way back in the 1970s. He was born in 1986 and lived in Morris County, New Jersey, until he moved to New York City for his studies. During his freshman year, he witnessed Dave Chappelle perform at the Comedy Cellar for around 30 people. Blown away by the show, the seed was planted, but it wouldn't become a reality until he graduated in 2008 as a finance major. 2008 was one of the worst years to work in finance, and so he made the move to start comedy.
He would work during the day and perform standup at night at the Stress Factory in New York City, where he would practice his skills. One night in 2015, at a show in Greenpoint, Brooklyn, he was discovered by the legend Chris Rock. Impressed by his work, Rock offered him a slot on his writing team, who were working the 88th Academy Awards ceremony that was being hosted in 2016.
To add to his list of big name work, Patel became a finalist on the Laugh Out Loud Network Pitch Panel, a network run by Kevin Hart, in 2016. In 2017, Hasan Minhaj used his incredible writing abilities for his dinner appearance for the White House Correspondents. That same year, he became a writer for Saturday Night Live and picked up his first Emmy nomination for outstanding writing in 2018 for his work on SNL. He has also appeared on "Late Night with Seth Meyers."
With no signs of slowing down, his star is on the rise, and talent this hot doesn't wait around for anyone. Grabbing your tickets now is vital to securing your place before they sell out. Doing so is really simple right here on this website, so why wait? Act now!!!