Moore Theatre | Seattle, Washington
Nicole Byer comes to Moore Theatre on Sunday 22nd May 2022 as part of her THOT tour that kicks off on 8th April at Lincoln Theatre, Washington D.C. The tour runs until the end of July before wrapping up on 30th July at the Wilbur Theatre in Boston. There is no stopping to the creative powers of comedian, actress, television host, producer and author Nicole Byer. Fans are excited about the upcoming tour because they know that Nicole will be bringing in loads of new content, and this is what she just loves doing. She has recently starred in her Netflix special, BBW: Big, Beautiful, Weirdo gained a lot of praise from fans and critics. Catch Nicole Byer live at Moore Theatre on 22nd May before tickets run out!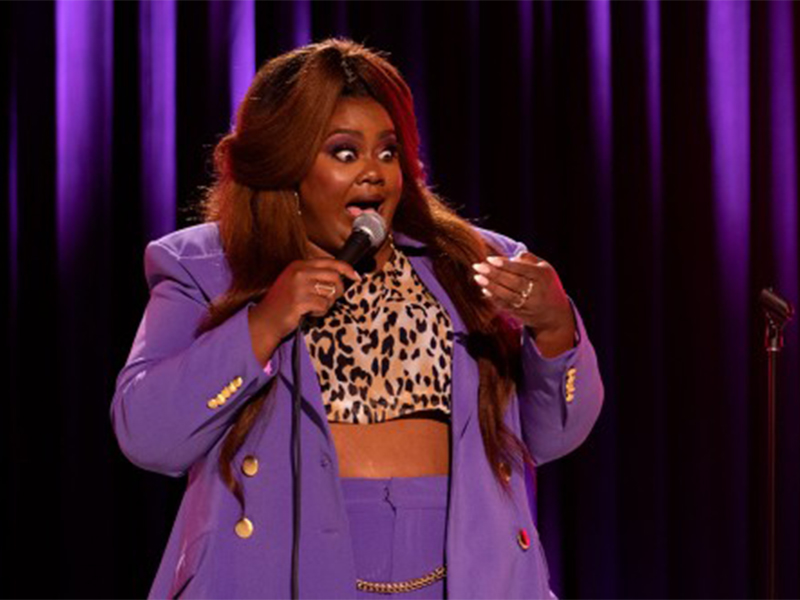 Nicole Byer is one of the most followed live performers in the country, and fans are expected to turn up in huge numbers for all of her tour dates. Byer, as an entertainer, has experienced all platforms, including stand-up specials, reality shows, show host and podcast host. Byer gained widespread recognition in 2013 with her commentary series, Girl Code. In 2016, she starred in MTV/Facebook Watch's comedy series Loosely Exactly Nicole, which depicted her own life story. She has received two Primetime Emmy Award nominations for Netflix's reality bake-off series Nailed It!
Byer's brand of comedy most often revolves around her personal interactions with other individuals, such as White people. She has an unapologetic style of delivering her content, and all of her fans much appreciate the candor. She recently also earned a gig alongside famed WWE superstar John Cena in the TBS competition series, Wipeout. She even discusses various prevalent issues such as Black Lives Matter and the COVID-related problems in a very light, humorous way. Fans sometimes remember graphical explanations from her sex life, which we're not sure is a good or bad thing! If you want to see Nicole Byer live at Moore Theatre on 22nd May, get your tickets ASAP before they are all sold out!