Moore Theatre - WA | Seattle, Washington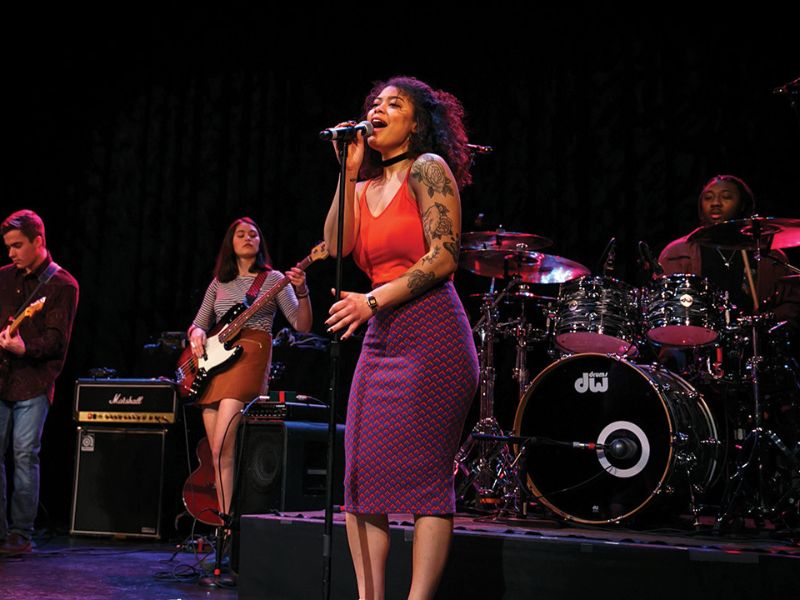 Get ready to welcome the 23rd Annual More Music @ The Moore performance in Seattle! A lineup of amazingly TALENTED artists and a world-class Music Director will grace the stage at the Moore Theatre on Friday 22nd March 2024.
The incredible More Music @ The Moore has been a stage for young BUDDING MUSICIANS to shine bright for the past 2 decades. AMAZING!!
In the past, this iconic night has showcased young musicians like never before! Over 600 gifted musicians have wowed 35,000+ audience members with 260+ songs across 55+ genres. Collaborations with music legends such as The Roots and Robert Glasper have made this event truly special and past participants like Macklemore, ParisAlexa, and Austin Jenckes have taken the stage, creating unforgettable moments.
Don't miss this one of a kind experience! Gather your friends, grab your tickets now and witness emerging artists and a world-class Music Director at the Moore Theatre. It's going to be EPIC!
For over twenty years, More Music @ The Moore has been a stage for young musicians to shine. They bring together different music styles, offer learning opportunities through collaborations, mentorships from industry pros, and provide production and promotional support. And now, these talented artists will blow you away with their live performance, led by a world class Music Director.
Throughout the past two decades, More Music @ The Moore has thrilled 35,000 enthusiastic audience members and showcased 600 gifted young musicians. Together, they've created over 260 songs spanning 55+ genres and cultural styles. This was all made possible with the guidance of 115 mentors and 8 Music Directors. And guess what? You have the chance to be part of this one-of-a-kind and innovative experience!
In the past, young artists have had the honor of collaborating and performing alongside music legends like The Roots, Robert Glasper, Sheila E., Elvis Costello, Melissa Etheridge, Mike McCready, Jon Batiste and Stay Human, Meshell Ndegeocello, Michael Shrieve, Alan White, Maya Rudolph (Princess), and many more!
Just to name a few, past participants include Macklemore, ParisAlexa, Otieno Terry, Austin Jenckes, Emily Randolph from NBC's "The Voice," internationally acclaimed Opera star J'Nai Bridges, Benicio Bryant from NBC's "America's Got Talent," members of Thunderpussy, Industrial Revelation, Blake Lewis' band, Visqueen, and numerous other touring artists, music teachers, and music professionals. It's truly impressive!
The Music Directors who have shared their industry wisdom and graced the stage are out of this world. Taking the lead in 2023 was none other than Mike Elizondo, a Grammy award-winning producer, songwriter, and musician. You might recognize him for his collaborations with industry titans. Not only has Mike Elizondo worked closely with Dr. Dre for 11 incredible years, but he has also produced songs for Eminem, Carrie Underwood, NF, Fiona Apple, 50 Cent, Keith Urban, Twenty-One Pilots, Ed Sheeran, Gary Clark Jr., and Regina Spektor.
With such an incredible lineup, the 23rd Annual More Music @ The Moore promises to be an unforgettable night. Don't miss out! Mark your calendars, grab your tickets now, and become part of an epic show that features emerging artists alongside a world-class Music Director.