Moore Theatre | Seattle, Washington
Milky Chance are back with a brand new record Mind The Moon and with their album comes a live and groundbreaking tour announcement! That's right the talented group are heading back to North America to bring all of their sensational sounds to the live stage for another unmissable concert experience! Book your tickets as Milky Chance will be performing at Moore Theatre on Friday 24th April 2020! Don't miss out!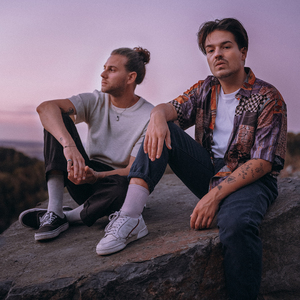 The incredible group Milky Chance break all of the barriers with their soundscape that fuses genres but despite their unique and somewhat hard to categorise sound – one things for certain, their music certainly does have universal appeal. With their sensational melodies, uplifting often house music influenced beats along with guitar rhythms that blow any crowd away and plenty of sing-along moments for their fans during their live shows.
Hailing from Germany, this inspiring folk band consists of just a few members with lead vocalist and guitarist Clemens Rehbein, bassist and percussionist Philipp Dausch and guitarist Antonio Greger. They first came onto the music scene with their initial single "Stolen Dance" which they dropped all the way back in 2013. After the single release, they gave to the world their album which featured the song on the track list – 'Sadnecessary' the record also included the huge anthem "Down By The River" which brings to mind of fellow folk acts such as Mumford and Sons, Lumineers and Edward Sharpe & The Magnetic Zeros. Peaking at number 14 in Germany, it wasn't long until their songs would reach further afield and ensure them international status.
After a TV debut on Jimmy Kimmel Live, North American fans can't get enough and their US fan base is ever growing, 2020 sees them making a return to North America to give the crowd a real treat to the ears!
With their BRAND NEW and exciting album Mind The Moon – Milky Chance are embarking on an exciting and extensive tour to celebrate the release so get ready to hear their most recent material for the first time live in concert! This is a show that cannot be missed – what a perfect way to spend your Spring time evening, with the uplifting sounds from Milky Chance!