Moore Theatre | Seattle, Washington
Un show completamente renovado en el que gozan de una noche inolvidable cantando todos los exitos de Marisela! In case you haven't heard, we gladly announce that MARISELA is back on a North American tour. ZAZ! Tour is a much-awaited event, and we are certain that all her fans would be delighted to hear the news.
The blonde beauty, Marisela, is an iconic Latina singer who is well-known for her expressive, emotive, and youthful vocal style. Her fabulous stage presence and magnetic charisma make the audience unable to turn away from her performances.
She is a veteran artist and has been in the music industry for almost four decades, with her first single recorded when she was only 15.
Come and enjoy Marisela's live performance as she performs her best hits. Buy your tickets now by clicking on "GET TICKETS" and be quick because Marisela's shows sell out fast!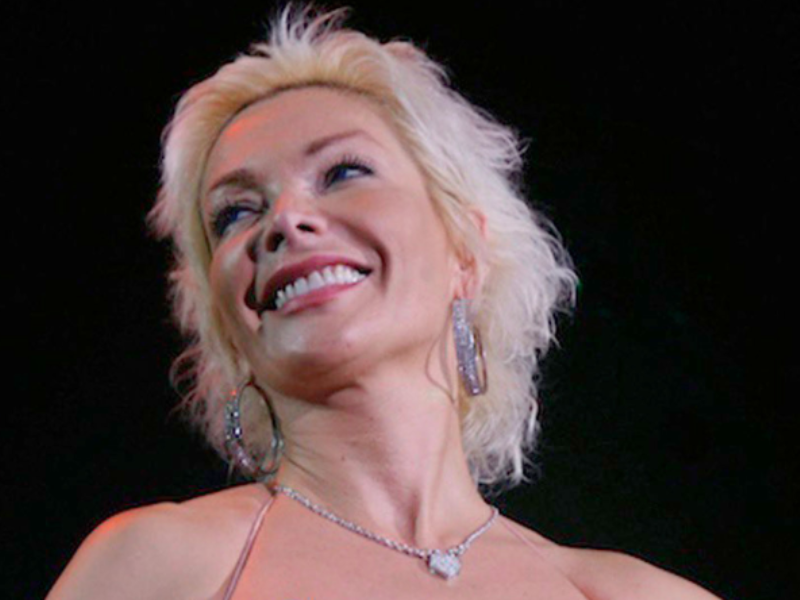 'La Madonna Latina,' 'La Reina de la Música Romántica,' or 'La Dama de Hierro,' whatever nickname you may know her as, MARISELA. The Latina queen, the soulful icon, the extravagant legend, has just announced the Zaz! Tour, and we are sure fans from all over North America cannot wait for this!
Marisela recorded her first hit single at the age of 15. Prior to her music career, Marisela starred as a child actress on a children's television show, Villa Allegra. It is known to be the first bilingual show in North America containing both English and Spanish dialogues. It debuted in 1973.
4 decades after her TV career, she has now developed into one of the biggest icons in Latin music. There is no stopping her as she continues her long and cherished career with fans all over the world supporting her.
Winner of two Billboard Latin Music Awards for her compilation album "20 Éxitos Inmortales," as well as participating in two songs on the soundtrack of the Grammy-winning movie "Salsa," Marisela has collaborated with renowned artists such as Celia Cruz, Marco Antonio Solís, José José and Joan Sebastián, among several others.
Likewise, stars like Thalía, Amaia Montero, and the well-remembered Selena have named her as an important influence on her music. As an anecdote, 'Sin Él' was the first song that the successful Colombian singer Shakira performed in public during the beginning of her career.
Her cover of Barbara George's single "I Know," titled "Ya No," peaked at number one in the Billboard Latin Songs chart in 1990. We hope you're ready to hear that song live! Her other songs, such as "Sola con mi soledad" and "Mi problema," are promised to be on the setlist.
Now is the time to catch your favorite Latina singer, Marisela, LIVE! Save seats for you and your amigas by clicking on "GET TICKETS" right now because this show will sell out fast.