Moore Theatre | Seattle, Washington
Be at the Moore Theatre on Friday the 27th of May 2022 for an evening of racheras, boleros, sones and chotis as the iconic and legendary Mariachi Vargas de Tecalitlán will be performing as part of their 2022 tour. Tickets for this epic concert are on sale now, so secure your seats and book yours today. We all need flashes of vibrancy, great music and electric atmosphere in our lives, to recharge after the trials and stresses of life, and Mariachi Vargas de Tecalitlán are the band to give that to you. Ensure you get that and book your tickets for 05/27/2022 at the Moore Theatre.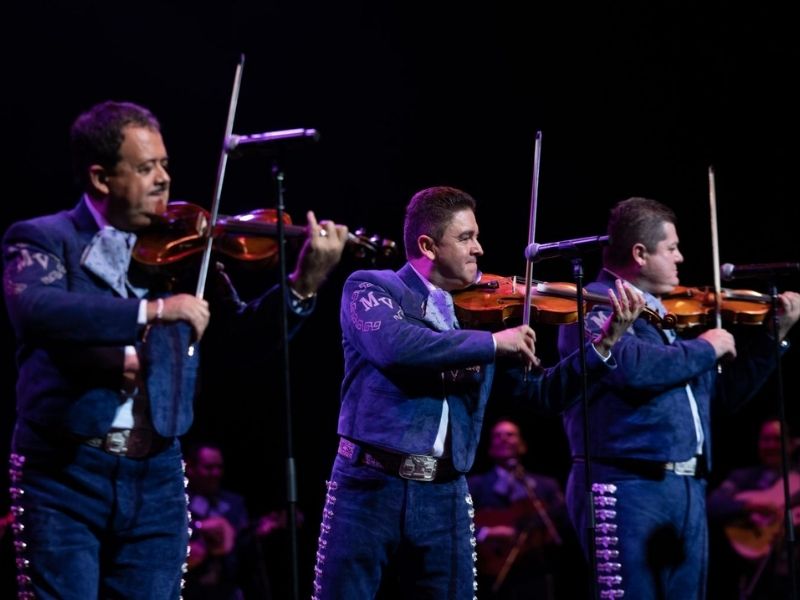 Mariachi Vargas de Tecalitlán are the most important ensemble in the history of mariachi music, their history as a troupe steeped in the traditional and vibrant composition of the Mexican traditional folk music. The band is celebrating 117 years of being an ensemble, the members changing and traditions being altered to be contemporary, but the heart of the band is to preserve the groups' rural origin, to celebrate the roots of the music. Currently led by Carlos Martínez, the present 14 membered Mariachi Vargas de Tecalitlán are renowned as a group for their flawless arrangements, their world-class instrumentalists and vocalists blending all the styles and traits of mariachi music to give performances that explode from the stage and surround everyone hearing it. It is a delight to behold, the intense and majestic live playing of Vargas infusing everyone with the joyful and vivid music, the music that has been passed down 6 generations, to still entertain and restore people. You will stomp your feet along with Vargas, creating a zapateado to the music they play, hearing and relating to the lyrical portrayal of universal human issues, such as love, death, betrayal, heroes and country life. Experience the marvellous Mariachi Vargas de Tecalitlán and secure your tickets now.