Moore Theatre | Seattle, Washington
This spring, you can catch the world's most phenomenal mariachi band in Seattle! Mariachi Vargas De Tecalitlan is bringing the critically-acclaimed show to the Moore Theatre on Saturday, 27th May 2023! Suppose you're a fan of regional Mexican music. In that case, this is the perfect opportunity to experience the exhilarating live set featuring your favorite genres, such as bolero ranchero, polka, corrido, norteño, and many more! This long-awaited show is part of the 12-member band's North American trek, covering several major cities! Experience a piece of history by seeing the world's best mariachi band this spring at the Moore Theatre! Hurry and score tickets now to bring your family and friends to this phenomenal soundscape on Saturday, 27th May 2023!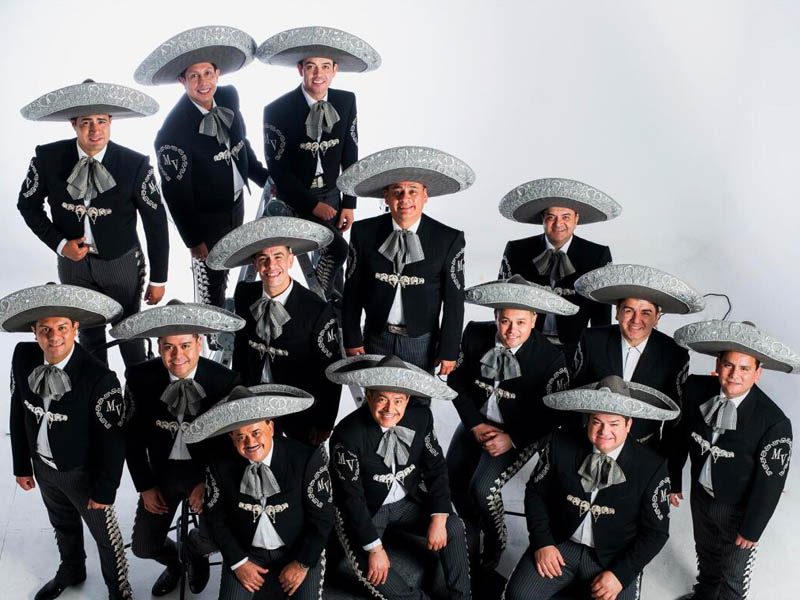 Mariachi Vargas De Tecalitlan is a historical music gem with a career spanning over a century! The band has performed over 12,600 concerts all around the world and created phenomenal music for over 126 years. The internationally-acclaimed mariachi band is a highly-significant exponent of Mexico. This 2023, the band will embark on a world tour titled "Mexicano desde la Raiz" (Mexican from the Root).
Since 1897, Mariachi Vargas De Tecalitlan has been performing regional Mexican staples. The band, led by Gaspar Vargas, emerged from Vargas' hometown Tecalitlan. The original line-up included Manual Mendoza on a wooden harp, Lino Quiinter, and Reugio Hernandez on violins. The line-up went through many changes with each generation. The band also added members to expand its musical reach, eventually ending with 12 members in 2023.
Mariachi Vargas De Tecalitlan was passed down to Gaspar's son, Silvestre Vargas. Under his leadership, the band grew to eight more members and received wide critical acclaim after winning the popular Mariachi competition in Guadalajara, Mexico. One of the band's most notable fans includes former Mexican President Lazaro Cardenas, who hired them as the official mariachi band for the Mexico City Police.
Today, the band is currently touring under its fifth generation, and their music remains among the most revered regional Mexican entity across the globe. Tickets to see Mariachi Vargas De Tecalitlan at the Moore Theatre are now available!