Moore Theatre - WA | Seattle, Washington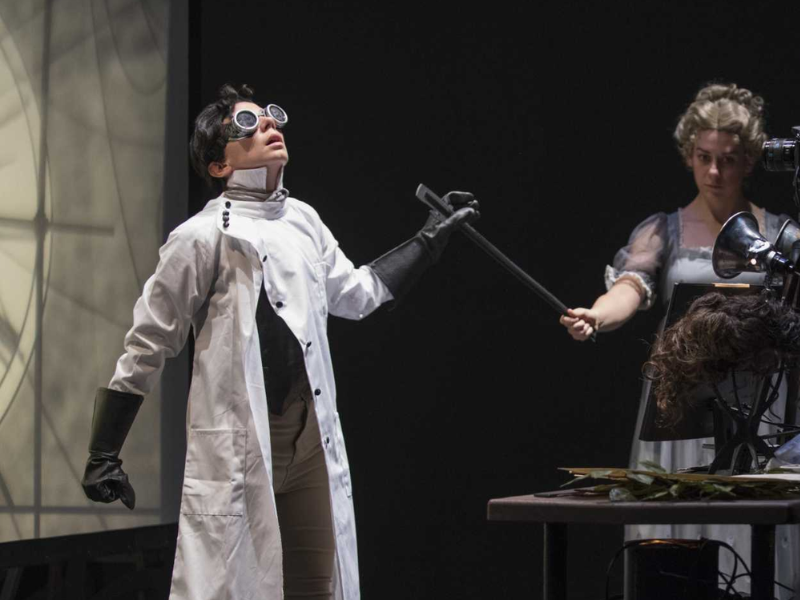 Watch Frankenstein come to life before your very eyes! The Manual Cinema's production of Mary Shelley's sci-fi horror is showing at the Moore Theater on Wednesday, April 3, 2024. This version of the Gothic tale merges shadow puppetry, live sounds, and cinematic techniques in delivering a faithful recreation of the literary classic loved by many thriller seekers. Dive into the spine-chilling adaptation that fuses biographical details from the author's life into the film's narrative while simultaneously showing behind-the-scenes execution of the on-stage spectacle. The masterpiece will be performed by the talented troupe that earned "Chicago Artists of the Year" in 2018 after receiving an Emmy for The New York Times' "The Forger" in 2017. Be there as the Manual Cinema stitches together Frankenstein at Seattle's oldest active theater for a petrifying performance that will leave audiences terror-stricken! Guarantee your seats, purchase tickets now, and witness the classic spooky film live!
The Manual Cinema presents its production of "Frankenstein" on April 3, 2024, at the Moore Theatre in Seattle. The Chicago-based performing group will showcase their rendition of the sci-fi monster tale leveraging various theatrical elements such as live music, film techniques, shadow art, and many others.
Frankenstein's monster, Victor Frankenstein, and Shelley's real and fantasy stories emphasize themes of how education, family, and community can create or destroy a person's sense of self.
"We got excited about this idea because it was like we would get to create an adaptation of 'Frankenstein' that was in itself like this Frankenstein's monster of different visual styles all stitched together to create the story," Dir said.
The Emmy award-winning Manual Cinema was founded in 2010 by Drew Dir, Sarah Fornace, Ben Kauffman, Julia Miller, and Kyle Vegter. The group is globally known as a performing collective, a design studio, and a production firm for movie adaptations and original videos. The group's signature style mixes handcrafted shadow puppets, cinematic methods, and both avant-garde sound and music to create immersive stories for the stage and screen.
Working with such a renowned title was a challenge, the company admitted in a recent interview, particularly given that most people who watch the show already have an image of Frankenstein's monster in their minds. To stand out and add depth to their performance, they incorporated biographical details from Shelley's life alongside her story when planning the show, which premiered originally in Chicago last 2018.
"We actually ended up making a two-hour show because there was so much material that we wanted to include with the Mary Shelley backstory," production company co-founder Julia Miller said. "We then realized there are very real theatrical limitations of how much narrative you can actually process, especially in our format, because there's already extra processing happening of multiple sites and places to look."
Avid enthusiasts of live shows have long recognized the Moore Theatre as a beacon for theatrical marvels. With its majestic ambiance, grand decor, and meticulously restored architecture, no other setting would do the "Frankenstein" revival justice.
Don't miss out on this seamless adaptation of the popular monster thriller, and secure your place at the event!