Moore Theatre | Seattle, Washington
Immerse yourself in the poignant, nostalgic, and moving music of Lucy Dacus this Wednesday, November 9, at the Moore Theatre. Be ready to sing along enthusiastically to the greatest hits of the 27-year-old singer, such as "First Time," "Addictions," "Kissing Lessons," and "Night Shift," among many others. Let the buttery voice of Dacus take you to a memorable concert experience that will genuinely make you feel myriads of emotions. Be amazed by Moore Theatre's concert atmosphere that will complement Dacus's intimate stories she narrates in her songs. If you are a big fan, this show will surely blow your mind. Secure your tickets by clicking the "Get Tickets" link on this site.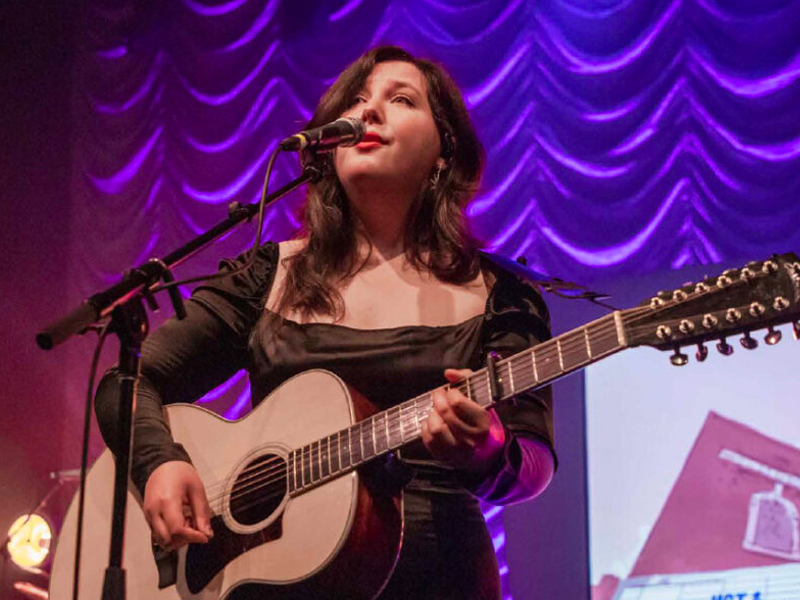 Lucy Dacus' "rich, buttery voice" has been commanding attention in the indie scene since 2015. Her first big break came when she released the debut album "No Burden" in 2015. This contained the single "I Don't Wanna Be Funny Anymore," which grabbed the attention of Matador Records. The recording label rereleased her "No Burden" album in 2016. Dacus' second album, "Historian," came out in 2018. This was followed by the 2021 release of her third album "Home Video."
All of Dacus' albums gained widespread critical acclaim. "No Burden" was included in the best albums of the year of the magazines Magnet, Paste, and Under the Radar. Similarly, "Historian" gained positive reception. Pitchfork critic Shasha Geffen praised the album's sensitivity: "It's not an easy album to wear out. It lasts, and it should, given that so many of its lyrics pick at the time, and the way time condenses around deep emotional attachments to other people." On the other hand, "Home Video" became her most successful, which was called a "powerful album" and a moving tale of past experiences. Apart from the praises, many of her singles reached the charts.
In her tour this year, one of her performances will be at the Moore Theatre in Seattle, Washington, on Wednesday, November 9. Indie folk singer-songwriter Haley Heynderickx, known for her EP "I Need to Start a Garden," will be the opening act of her concert. To see them live, reserve tickets now!