Moore Theatre | Seattle, Washington
In 1993, Liz Phair released one of the most incredible albums of all time. That album was called "Excile in Guyville" and was so influential that the critics put it on their all time lists. Now, 30 years later, to celebrate its anniversary, Phair is performing the album live in its entirety for fans all across the nation to enjoy. This once-in-a-lifetime experience is sure to blow your socks off, and Liz being the phenominal performer that she is, you can expect absolute magic as she takes you through all 18 of her glorious songs included in the album. Nothing else on the planet will make you happier than being at the Moore Theatre on Tuesday, November 14, 2023, so get your fingers ready to click the "GET TICKETS" button, which is conveniently located above. It will take you through some very simple steps to secure your spot at what will be the event that will create memories to last a lifetime.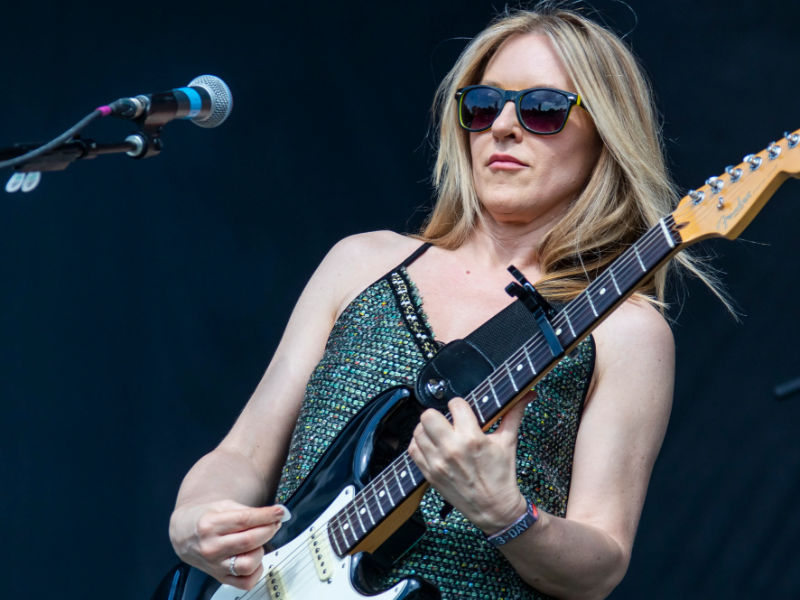 Liz Phair has become well known in the entertainment industry as a pioneer and all out superstar, but her beginnings started off as a humble musician trying to make it big. She started off by recording her music and circulating it on cassettes.
One of those cassettes made it to the independent record label boss, John Henderson, of "Feel Good All Over." Impressed by what he heard, he contacted Phair, and she moved into his apartment to start work on the project that would become the iconic "Exile in Guyville." Henderson introduced her to the producer, Brad Wood.
Henderson and Phair would unfortunately disagree on the sound of the album, but that would not stop her from pushing forward, and the pair parted ways. She moved out of Henderson's apartment and continued working with Wood. Eventually, Matador Recrods picked her up and signed a deal. Phair was so involved in the project that she was even instrumental in getting the artwork done. The cover featured her in a photo booth, posing topless.
The album was released in 1993 and would go on to sell around 500,000 copies worldwide and receive critical acclaim. At the time, the album was one of the best projects under Matador's name. Fans and critics loved it. Rolling Stone put it at number 56 on their "500 Greatest Albums of All Time" list; VH1 included it at number 96 on their Greatest Albums of All Time; and Spin gave it the number 15 spot on their 100 Greatest Albums.
The album has been celebrated twice, on its 15th and 25th birthdays. Now, with the album celebrating its 30th anniversary, Liz Phair is performing all 18 tracks live on a phenominal tour that will see her hitting the road and traversing the nation.
Fans of the album and Phair already know how good this show is going to be, and people are already queuing up to get their tickets, so it should come as no surprise that they will be in high demand. Luckily, you've come to the best place to score a place, so grab your tickets right on this website before it is too late.