Moore Theatre | Seattle, Washington
Are you down for an extraordinary performance from one of the most unique Latin groups today? You wouldn't be on this site if you weren't, right? Well, you are in for a treat because you can now grab tickets for the Moore Theatre concert of Las Cafeteras on November 5. The Chicano band will bring their lovable quirkiness, superb musicality, and immense talent to the famous Seattle stage to give their US fans one of the most memorable concert experiences. Prepare to witness the Las Cafeteras' infectious, energetic performances, skilled instrumentations, and meaningful songs that feature critical societal themes. If you haven't booked your tickets yet, this is your chance to grab some for you and your friends. Click the "Get Tickets" button for a safe and secure transaction.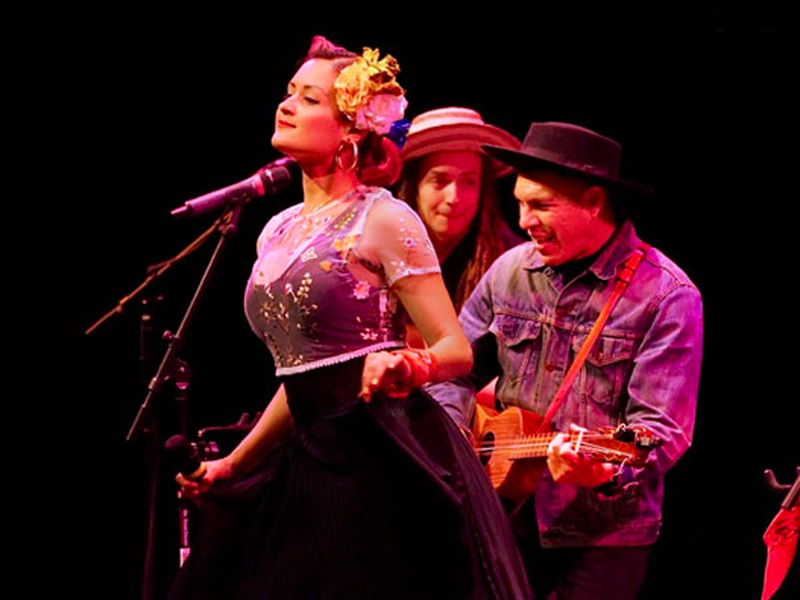 Chicano band Las Cafeteras combines spoken word poetry, folk music, Son jarocho (a Mexican musical style that fuses indigenous, Spanish, and African sound elements), and zapateado (a dance style characterized by upbeat rhythm and shoe striking) in their music style. The band includes Daniel French, David Flores, Denise Carlos, Jose Cano, Hector Flores, and Leah Gallegos. Their formation began as they became friends while learning Son Jarocho at the Eastside Cafe in El Sereno, Los Angeles. They officially started playing in 2005, intending to teach others about their music style. In their career, they released three albums, namely "Live at Mucho Wednesdays" (2009), "It's Time" (2012), and "Tastes Like L.A." (2017).
The band is known for their infectious, energetic performances, which they have brought to many parts of the world. Apart from the lively music, they include important themes in their songs, such as the civil rights movement, immigration reform, and many more.
Staying true to their craft, they use traditional instruments such as Jarana( guitar-like 8-stringed instrument), Requinto (a smaller version of a guitar), Quijada (an instrument made out of a donkey's jawbone), and Tarima (a pallet). They also use multiple languages in their songs.
See them live on their tour this year if you are interested in their music. One of their performances will be at the Moore Theatre in Seattle, Washington, on Saturday, November 5. You can now reserve tickets for their Seattle concert. Just click the "Get Tickets" button.