Moore Theatre | Seattle, Washington
Folks! It's time to finally switch off those screens and take your laughter to the stage at Moore Theatre as Kurtis Conner brings his ambitious solo tour to Seattle on November 4th, 2022. Catch his puns and dad jokes come to life at Moore Theatre as he brings his signature commentaries about anything under the sun, never failing to get you to laugh out loud. Promising to bring his "freshest, funniest material yet", don't miss out on this chance to catch Kurtis Conner performing his comedy genius live by booking your tickets now!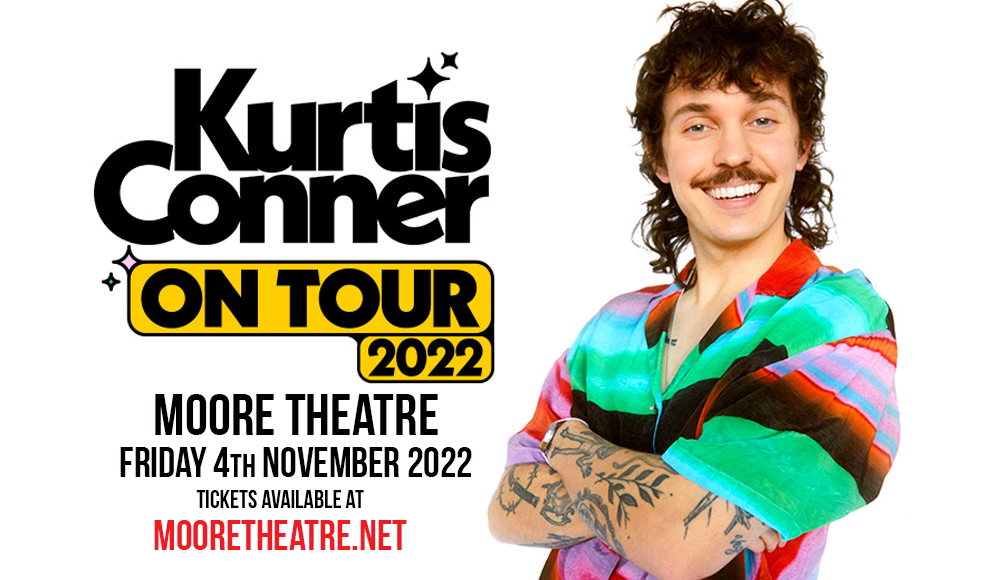 With roots in Canada and the former short-video sharing app Vine, Kurtis Conner always had a heart for spreading laughs. He started his career in stand-up comedy in 2013, before beginning to take over the comedy world with Vine. He's done a number of stand-up shows across Canada, also independently releasing a comedy album "Cuppla Jokes" hitting #6 on the Billboard comedy charts, and #1 on iTunes comedy charts.
Though already on the platform since 2014, Kurtis Conner's YouTube channel started propelling into fame when one of his videos amasses over six hundred thousand views in two days in 2017.
Kurtis Conner is much-loved for his commentaries that cover a wide range of topics, among of his most notable ones being commentaries on bizarre TV shows such as his video on the Christian Mingle movie, and A Very Cool Christmas.
He also pokes fun at other things such as Tik Tok antics which viewers across the globe laugh their socks off to. His videos are acclaimed for their relatability and hilariousness, especially on Gen-Z antics.
As he says:
"If you're new here, what's up, how's it going? And if you're coming back, what's up, how's it going? It's very good to see you again, I hope you're doing well. See what happens when you subscribe to my channel? You get an extra greeting at the beginning of every single one of my videos."
Well, the chance to finally witness Kurtis Conner's comedy genius live on stage is here! Don't miss out on this special show by booking your tickets now!