Moore Theatre | Seattle, Washington
Combining the arts of MAGIC and COMEDY, Justin Willman has created one of the most entertaining shows on the planet. His ability to capture the attention of audience members with his hilarious comedy and mind blowing magic tricks leaves people in a constant state of awe!!! …followed by huge cheers, laughter, and applause. Now, with his incredible "MAGIC FOR HUMANS IN PERSON TOUR" you can expect to be wowed from the start of the show right down to the end, especially with his impeccable timing and captivating performances… buttt remember, a show that'S this unique, when it comes to the Moore Theatre on Saturday, November 18, 2023, will sell out in a heartbeat. So buying your tickets right now is a must, which you can do simply by clicking the "GET TICKETS" button and following a very fast and secure checkout process. So why wait? Do it right now!!!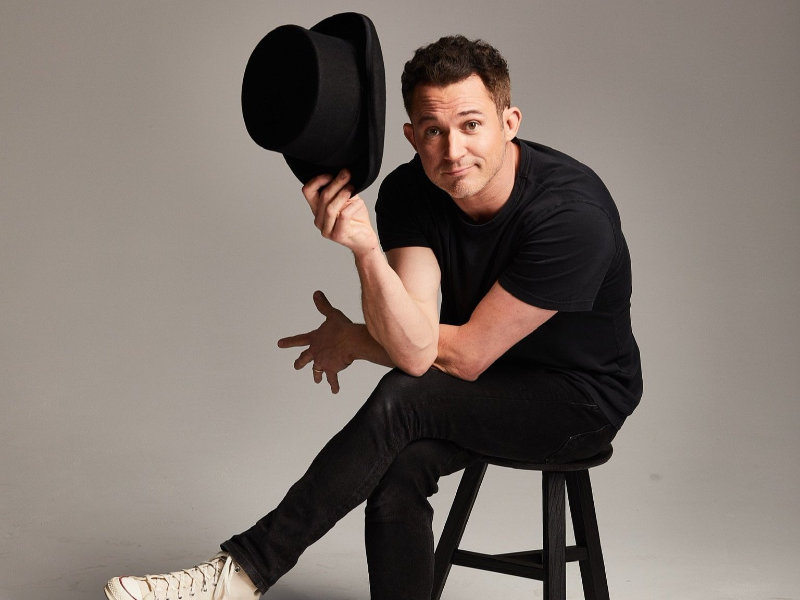 Justin Willman wears many hats, he is a television personality, comedian, magician, and producer. He was born in St. Louis, Missouri, on July 11, 1980, and began entertaining audiences at the age of 12. His start happened after he broke both of his hands, and his orthopedic surgeon suggested that he learn card tricks in order to gain his dexterity back. As time went on, he became so good at the art that he started performing for family and friends, which eventually led to larger events.
During those formative years, he would perform under the name "Justin Kredible," a nickname given to him by his mother and a play on the words "Just Incredible." Later, he dropped the name and used his birth name for his professional performances.
As his career progressed, Willman performed magic on his Magic Meltdown YouTube channel, which became a webseries on the Nerdist Channel. It featured tricks from his tours and would be based on topics such as children, food, and technology. He even performed at the White House for the first family during their Halloween party.
Justin has also had an incredible career as a TV host. From 2009 to 2013, he hosted "Cupcake Wars" on the Food Network, as well as "Halloween Wars," and "Last Cake Standing." He also hosted the variety show, "Hubworld" and "Scrabble Showdon" on the Hub Network. In 2014, Willman went on the Disney Channel with the "Win, Lose, or Draw" game show. He is probably best known for his work on "Magic for Humans," of which there are three seasons on Netflix. As an actor, Justin Willman has had acting roles on the shows Gilmore Girls, "The Hobbit, the Sofa, and Digger Stiles," "Defenders," "The Suite Life on Deck," "All's Fair," and "Magic Camp."
He is a giver too and sits on the board of directors for the nonprofit organization "Magic Aid," which is based in New York.
Now you get to check him out live on stage for one of the most thrilling shows of the year, so be sure to grab your tickets right here and now before it's too late.