Moore Theatre | Seattle, Washington
A night of music and humor will welcome you this Friday, November 3, at Seattle, Washington's Moore Theatre, as the budding stand-up comedy star JR De Guzman tickles your funny bone with his unique and witty style. You are in for a treat because you will not only laugh at his stories about his Asian descent, but you will also be in awe as he strums his guitar and make up impressive improv tunes. The 32-year-old Filipino-American comedian is known to draw his jokes and songs from his audience interaction, which organically makes the venue burst into uproarious laughter. Thus, no two shows are the same. Catch him this November 3 for his "Later That Evening Tour" stop in Seattle, Washington. Get your tickets early to reserve the best seats in the venue. Hit the "Get Tickets" link now.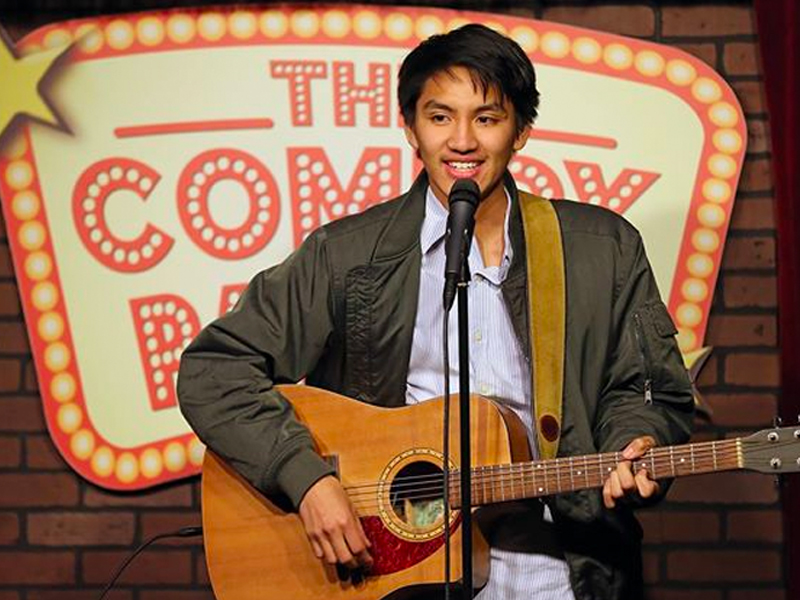 Famous for organically combining songs and comedy, JR De Guzman is one of the fastest-rising stand-up comedians today. He may be relatively new to the industry, but he has already achieved the success that every budding comedian could only wish for: sold-out shows, a Netflix special, an album, a significant social media following, and a tour along the way. JR sets himself apart from the saturated world of stand-up comedians thanks to his smooth delivery of jokes and undeniable charisma.
The 32-year-old American is Filipino-Asian in descent. He was born in the Philippines and was raised in the US. He draws most of his material from the culture he acquired from being immersed in both cultures. Thus, the birth of his classic jokes about Filipino parents, interracial dating, and bizarre cultural traditions.
He started his career as a musician—an influence he acquired from a musically-inclined family. However, he got into the comedy circuit after winning the Stand-up NBC search in 2016. He was named the "New Face" at Just for Laughs 2017. The same year, JR earned a stint on Comedy Central's "Kevin Hart Presents: Hart of the City." In 2018 he appeared as part of the comedy lineup for a successful Netflix comedy special, paving the way to national recognition. However, it wasn't until 2020 that his fame blew up astronomically. His videos went viral on social media during the pandemic … and the rest is history.
This 2023, the budding comedian will embark on a comedy tour in select cities in the country. As part of his "Later That Evening Tour," JR will stop at Seattle, Washington's Moore Theater on November 3. If you want to laugh at well-crafted jokes, be awed by witty banter from a live audience, and be amazed by quickly-composed tunes, this show is the one for you. Reserve your tickets early to have the best seats in the venue. Click the "Get Tickets" link for a safe and fast transaction.