Moore Theatre - WA | Seattle, Washington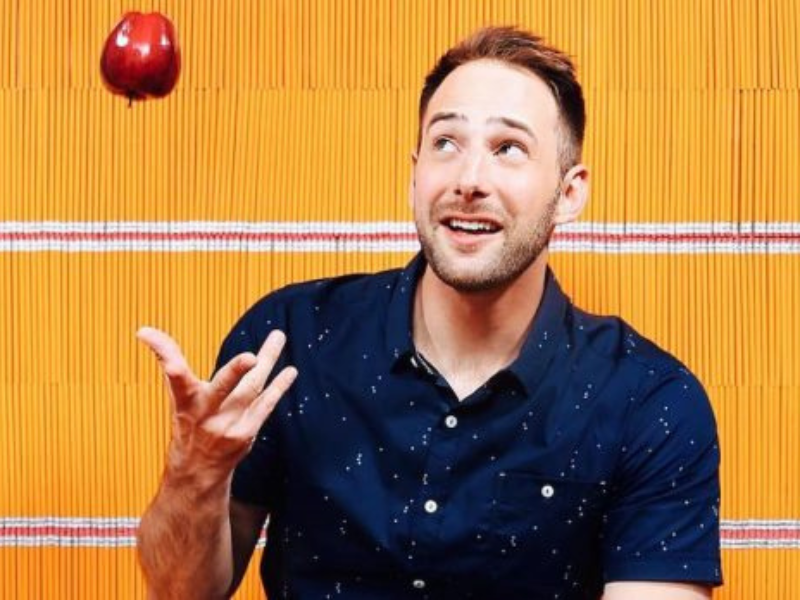 Joe Dombrowski, better known as Mr. D, is setting up for nights of laughter for his upcoming trek across major cities in the United States!
The former school teacher and current professional comedian earned millions of fans by joking about the highs and lows of classroom life - so when he makes fun of being a teacher, he's speaking from years of experience. Mr. D is bringing his classic but inspiring humor to fans at the Moore Theatre in Seattle, Washington on Saturday 10th February 2024. Are you guys ready to giggle 'til your bellies hurt? Or tear up in laughter? We sure hope you are because Mr. D is bringing his hilarious comedy skits LIVE in action!
You wouldn't want to miss this comedy special, so go on and grab your tickets right now! Bring all your friends to the show by clicking on 'get tickets' to proceed with your order. Mr. D will see you soon!
Joe "Mr. D" Dombrowski is a comedian and former kindergarten teacher well recognized for his popular social media posts. In his skits, he comically depicts the wild nature of elementary school. He "took the world by storm in 2017 with a viral April Fools' Day spelling test prank," and this gained him international recognition - even got invited by Ellen Degeneres to his show! He has also been featured in Good Morning America, Pickler & Ben, BuzzFeed, and many more.
"He might be one of my favorite teachers ever," Ellen DeGeneres said in a social media post promoting Dombrowski's appearance on her show. Once Dombrowski appeared on the program, DeGeneres gave him generous praises. She said that his lessons full of humor would help his students remember him and what they were learning. Dombrowski also utilized his platform to talk about the selfless teachers across the country using their own money to create a topnotch education experience.
Mr. D earned his comedic talent naturally, saying that he comes from a comedic family which translated into his personal life as well. "I was a class clown," he said. "But I got away with a lot in school because I was not mean-spirited. I wasn't being rude. I was making sure everyone was having an enjoyable experience in their formative years. I really think my teachers noticed that."
He always wanted to pursue a career in comedy, but as all parents would, his parents encouraged him to obtain a college degree. And he did. That didn't stop him from pursuing his dreams though because he definitely continued his jokes til there! "I started messing around with standup and improv and sketch writing, just playing, just having fun," he said, "And a lot of those things I messed around with onstage later turned into jokes in my standup bag."
Dreams have turned into a reality because Mr. D is now an internet sensation with his own comedy-filled Youtube channel! People from all over the globe have no trouble accessing his hilarious skits about elementary life, and it has played well over time.
Next year, he's set to go on a national tour, including a much awaited stop in his hometown! Catch him live at the Moore Theatre in Seattle, Washington on Saturday 10th February 2024.