Moore Theatre | Seattle, Washington
Bring some fab and fun to your Christmas Eve by experiencing Jinkx Monsoon & BenDeLaCreme's highly-anticipated return to the live stage with their "The Jinkx & DeLa Holiday Show." The beloved drag queens will join forces again to offer a fabulous spectacle filled with whip-smart comedy, brand new songs, and annual favorites to Moore Theatre this December 24. Don't worry if you won't get a present from Santa this Christmas because the queens will provide you laughter and fun that no material possessions can equal. So you better watch out, and you better not cry because Jinkx & Dela are coming to your town … with big surprises! So grab your tickets now by hitting the "Get Tickets" link.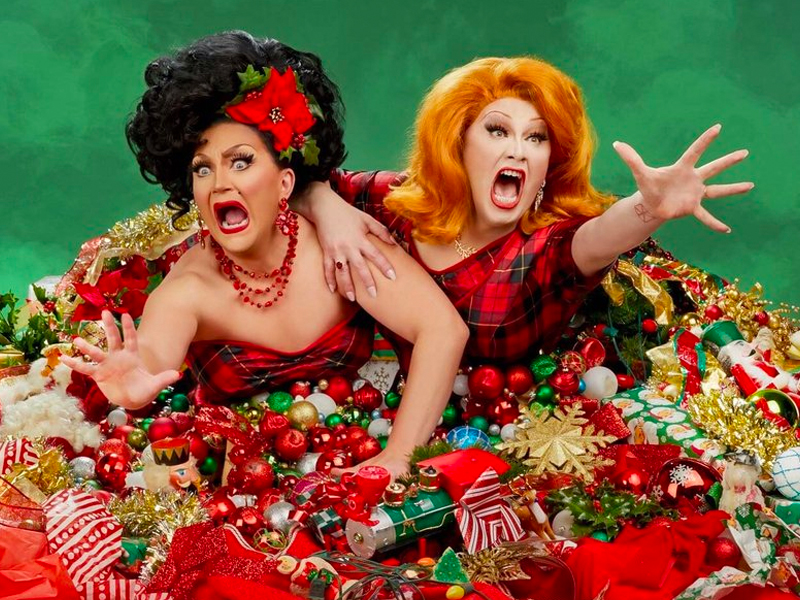 As two of the most loved drag queens from RuPaul's Drag Race, Jinkx Monsoon and BenDeLaCreme have established their names in the industry with their big personalities, wit, humor, and talent. Thus, it does not come as a surprise why they did so well in their careers after appearing in the hit reality TV competition.
Jinkx Monsoon, Jerick Hoffer in real life, is best known as the winner of RuPaul's Drag Race's 5th season. She is famous for her feisty personality. In fact, she is known as the girl one should not mess with when it comes to snatch games. She is also known for her wit when roasting other candidates and dealing with the competition's challenges. Because of her natural comedic wit and stage presence, people will not get tired of her being entertaining. BenDeLaCreme, on the other hand, is the stage persona of Benjamin Putnam. Known for his many solo shows, including "Ready To Be Committed" and "Terminally Delightful," the drag queen was a contestant on the sixth season of RuPaul's Drag Race and the third season of RuPaul's Drag Race: All Stars. She was named one of the show's "15 Fan Favorites of All Time." Thanks to her lovable personality and incredible performances, she always shines when performing.
This year, the two will be back on the road for their "The Jinkx & DeLa Holiday Show." After having a virtual show last year due to the pandemic, the two icons will now travel to US cities, including Seattle, for a show on the 24th of December.
"It will take everything you expect from a drag queen variety show and spin it on its side. It will test the limits of stupidity while being unexpectedly deep and reflective. We strive for entertainment while always proving that the holidays are for you to celebrate however you want to," Jinkx says in a statement.
With this exciting statement from the queen herself, this show is expected to be one for the books. If you want to spend Christmas evening with your friends in a fun-filled show, this is the place to be. Get your tickets as early as today. Click the "Get Tickets" button to reserve your event passes.