Moore Theatre - WA | Seattle, Washington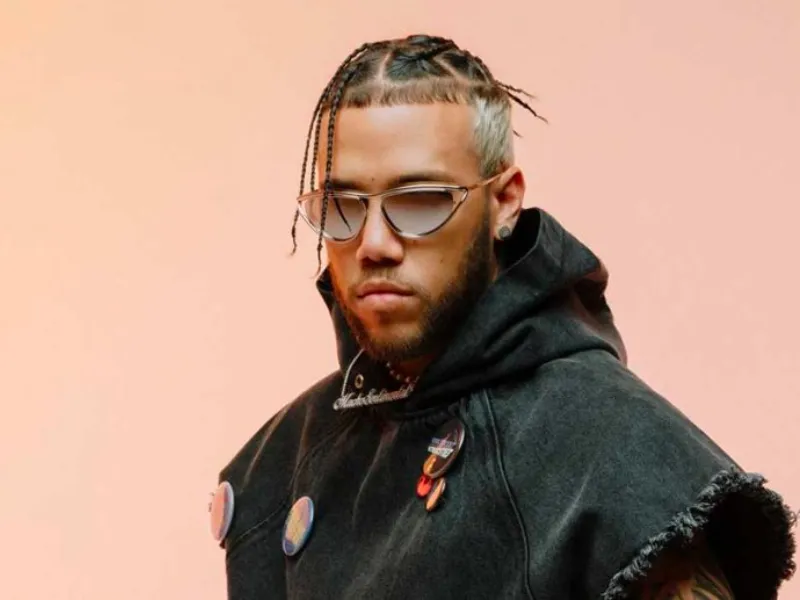 For people who missed out on Jhayco's 2023 Vida Rockstar Tour, don't fret. The Puerto Rican rapper just announced a show in Seattle, Washington! The multi-Grammy Award winning artist has hits such as "Dakiti," "No Me Conoce," and "Medusa." With over 17 billion streams around the world, you just know that Jhayco is one of the hottest artists today. When he comes to your city, you better not miss him live!
Jhayco will perform at the Moore Theatre on Saturday, the 23rd of March, 2024. Mark your calendars and get ready because this is going to be an unforgettable event! Prepare to have an awesome night as he performs some of his best hits live.
Tickets to see Jhayco in Seattle are on sale right here. If you want to get your hands on tickets, you need to secure them right now. Tickets are selling out fast and you don't want to miss out!
Jhayco kicked off his trek around the United States back in September 2023, and it's been so crazy awesome that he's adding more dates to the U.S. leg. And guess what else? Seattle, Washington, made it to the list! Yep, that's right! If you're around Seattle and you're a Jhayco fan (who isn't?), get ready for a musical treat. This tour isn't your typical run-of-the-mill concerts; it's like stepping into a whole new musical universe crafted by the one and only Jhayco. He's a Puerto Rican rockstar, aka Jhay Cortez, and he's got this magical way of blending sounds and genres to create something truly extraordinary. It's not just a show; it's an electrifying journey that's bound to leave you spellbound.
And let's talk about Jhayco's impact — we're talking billions of streams, major love from Rolling Stone, Complex, and the LA Times. The guy's not just a solo sensation; he's been making waves globally with collaborations alongside heavy hitters like J Balvin and Bad Bunny. So, mark your calendar and get ready for a night you won't forget!
Jhayco's current setlist is as follows:
DÁKITI
Ley Seca
Mami Chula
Fiel
Christian Dior
Corazon Roto - Remix
Memorias
512
RoCKSTAR 2.0
Los Bo
PASIEMPRE
Kobe en LA
CÓMO SE SIENTE - Remix
911 Remix
La curiosidad
Medusa
En la de Ella
Holanda
Ex-Special
FANTASMA | AVC
En To Lao
Dile (Homenaje)
No me conoce (Remix)
Tarot
* Note that this is is subject to change without prior notice.
"Just being here, doing my work, doing the best I can, and killing it for me is so rock star," Jhayco told LATINA in a recent interview. "['Vida Rockstar'] is my lifestyle. There's nothing more rock star than having fun with what I love to do." He also added, "Being an artist is always something I wanted to do, so being able to really achieve it, it's proof of my hard work and everything I've put into it," Jhayco says. "It's so hard for writers to switch to being an artist, so it's a blessing for me."
When the artist brings his tour to Seattle, don't miss out! Secure your tickets today!