Moore Theatre | Seattle, Washington
Here's a trivia for you. Actor Jeff Goldblum is more than just the saucy man with the open-shirt meme. Yes, his appearance in the first Jurassic Park film was epic, but the man happens to be an accomplished and esteemed jazz performer! The actor and musician have graced fans with his exemplary works since emerging in the mid-'70s! This 2023, he's set to entertain his music fans with a highly-anticipated tour with The Mildred Snitzer Orchestra! Goldblum recently released his latest album, Plays Well with Others, which features several fan favorites, such as "Don't Fence Me In/Strollin'," "A Baptist Beat," " Moon River," and many more! That's right, while Goldblum was winning awards left and right for his Dungeons and Dragons podcast Dark Dice, he also sneakily recorded a groundbreaking jazz album! This summer, fans across the U.S. will hear his new works through his upcoming tour, which is set to stop at the Moore in Seattle, Washington! So hurry and secure tickets to his show on Friday, 11th August 2023, before it's too late!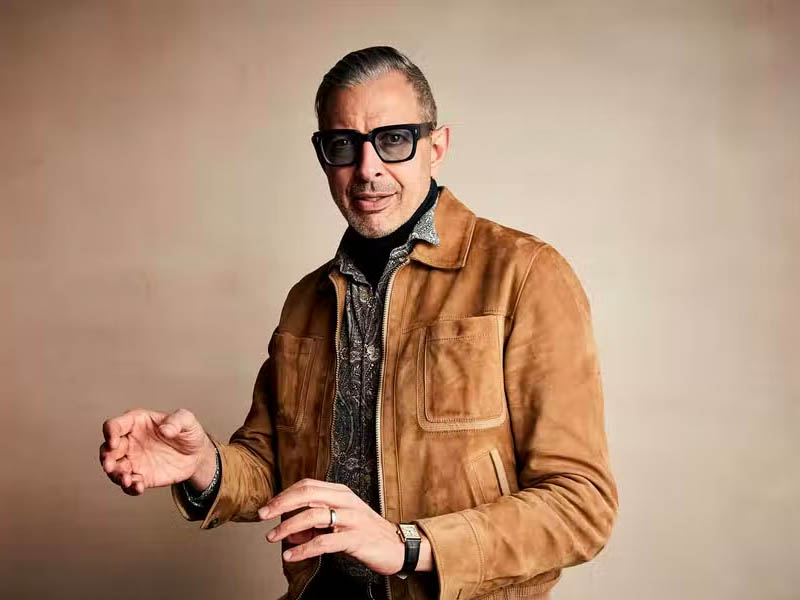 Award-winning actor and musician Jeff Goldblum rose to prominence when he appeared in several notable films. Emerging in the '70s, Goldblum starred in several feature films, including Death Wish, California Split, Nashville, and Annie Hall. He also began accepting roles in pop-culture hits, such as Invasion of the Body Snatchers, the Big Chill, and The Fly.
During the '90s, Goldblum skyrocketed to fame when he starred in the first installment of the Jurassic Park film franchise. In his appearance in the 1993 film, Goldblum played the character of Dr. Ian Malcolm. One of his scenes in the film became a famous Internet meme, which Goldblum embraced and joked about on TV. After his legendary role in Jurassic Park, he continued to star in epic major roles for iconic films, such as Independence Day, The Lost World: Jurassic Park," Perfume, Man of the Year, and Independence Day: Resurgence.
In 2017, Goldblum joined the Marvel universe by starring as Grandmaster in Guardians of the Galaxy Vol 2. And Thor: Ragnarok. The following year, he starred as Dr. Ian Malcolm once again for Jurassic World: Fallen Kingdom. Aside from notable films, Goldblum appeared in various TV series and guestings. He's also an esteemed stage actor. Since the '70s, Goldblum has performed in various stage plays, suchas Two Gentleman of Verona, Twelfth Night, The Play What I Wrote, The Music Man, The Pillowman, and many more.
In 2018, Goldblum, who's always been an accomplished singer-songwriter, released his debut studio album, The Capitol Studios Sessions. He worked with the Mildred Orchestra and produced a highly-acclaimed jazz album. The album featured guest performances from Imelda May, Sarah Silverman, Haley Reinhart, and Till Bronner. The Capitol Studio Sessions featured several covers of iconic singles, such as Herbie Hancock's "Cantaloupe Island," "Marvin Gaye's "Don't Mess with Mister T," Nat King Cole's "Straighten Up and Fly Right," and many more.
With the phenomenal success of his debut album, Goldblum dropped his follow-up album, I Shouldn't Be Telling You This, which features several iconic hits, such as "Make Some Happy" and "The Thrill is Gone." Earlier this year, Goldblum dropped his latest album, Plays Well with Others, featuring the fan favorite, "Don't Fence Me In/ Strollin'."
Catch Jeff Goldblum and the Mildred Snitzer Orchestra this summer by clicking the Get Ticket link now!