Moore Theatre | Seattle, Washington
"Está Dañado" singer, Ivan Cornejo, has just announced his North American tour! Performing dreamy hits from his latest album, Dañado, Ivan Cornejo, will be live at the Moore Theatre on Monday, the 2nd of October, 2023. Save the date because you don't want to miss this show!
The TikTok superstar earned his fame on the platform by posting his acoustic covers, which users of the app were delighted to watch. What really sealed the deal for his fame was when his song, "Está Dañado," became a viral hit. As of today, Ivan has almost 2 million followers on TikTok and is well-loved by his Gen Z fans.
Don't miss this incredible opportunity to experience the magnetic presence of Ivan Cornejo firsthand! Secure your spot in the audience by clicking "GET TICKETS" now and perhaps catch the eye of this remarkable performer.
Be quick and secure your tickets before they sell out!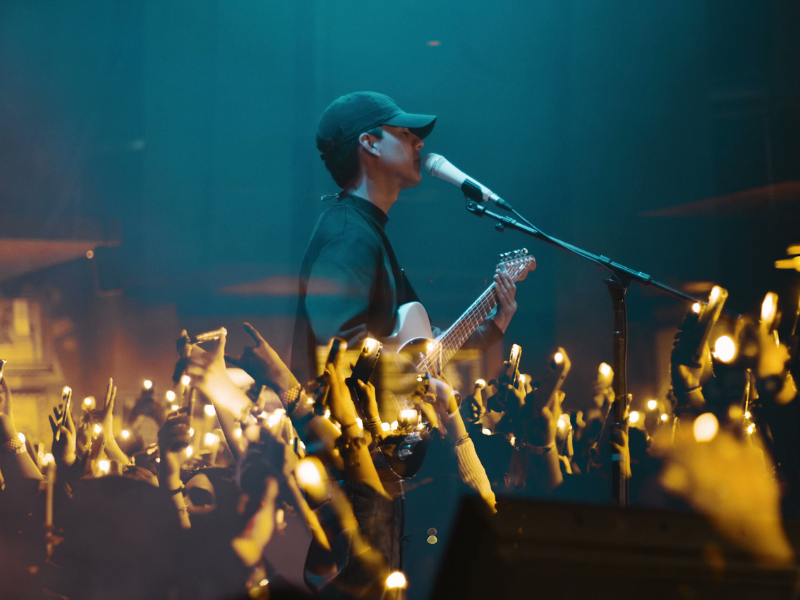 The Moore Theatre in Seattle, Washington, is Seattle's oldest active theatre and has hosted some of the most talented artists in the world. On October 2, 2023, one of the greatest upcoming artists of this generation will grace us with his presence.
IVAN CORNEJO – winner of New Artist of the Year – will be bringing the Dañado tour across various cities in the United States, and Seattle is one of them! Save the date, ladies and gents. This is going to be a show you don't want to miss.
Ivan Cornejo is an American singer and songwriter of regional Mexican music. "Alma Vaca," his 2021 debut album, was released in August by Manzana Records, just two months after his 17th birthday; it climbed up to number two on the Regional Mexican Albums chart, while the singles "Noche de Relajo" and "Corazón Fro" also charted inside the Top 20. A week before his 18th birthday, he released his second album, Dañado, which led the genre charts in its first week.
He is highly popular among users of TikTok and earned his fame on the platform in 2021 when his single, "Está Dañada," became a viral success. With almost 2 million followers on the platform, Ivan Cornejo is on the rise to fame!
Get ready to catch some of your favorite Ivan Cornejo songs live! Here's a list of songs he usually includes in his show. This may vary because Ivan likes to surprise his audience! 😉
Está Dañado
Me Hiciste un Loco
J.
La Curiosidad
No Me Quise Ir
Perro Abandonado
Noche de Relajo
Llamadas Perdidas
Esa Carita
Corazón Frio
If you've reached the end of this – now is the time to buy your tickets. Click "GET TICKETS" to secure seats for you and your friends. Make sure to be quick because seats are selling out quickly!
Reminder: The venue's capacity is 1,800 people, so if you want to catch Ivan Cornejo live, you have to buy tickets while it's early.