Moore Theatre | Seattle, Washington
Hot Chip's music is a truly incredible experience, but what takes things to another level are their live performances. You will have a truly immersive experience when they come to the Moore Theatre on May 19, 2023, during their North American tour of 2023. Everything about this concert is going to be the highlight of your life as the band is fully charged to light up the city, and that is why you should grab your tickets right here and now by clicking the "Get Tickets" button before it is too late. Don't waste a single second; do it right now!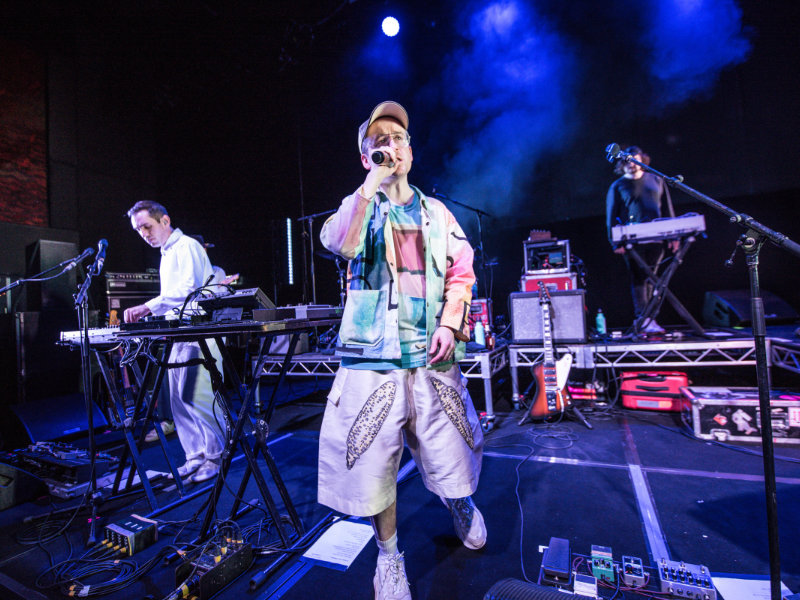 Since being formed in London in 2000, Hot Chip has been entertaining fans around the world with their awesome dance music that just takes your breath away. Taylor and Goddard met as students at Elliott School, Putney formed the band in a bedroom. Having discovered a common appreciation for R&B and house music, they began working together musically around 1998, initially adopting a more acoustic approach before evolving into a more electronic one.
Before releasing their debut album, Coming on Strong, in 2004, the band released two extended plays, titled Mexico and San Frandisco, in 2001 and 2002, respectively. Their second studio album, The Warning (2006), was shortlisted for the Mercury Music Prize. "Ready for the Floor" was nominated for a Grammy for Best Dance Recording and appeared on their follow-up album, Made in the Dark, in 2008. Later albums include 2010's One Life Stand, 2012's In Our Heads, 2015's Why Make Sense?, 2019's A Bath Full of Ecstasy, and Freakout/Release (2022).
They are truly incredible to watch live, utilizing classic instrumentation and the latest in technology to create an awesome sound that fans go crazy for. You have to be at this show, and luckily, this is the best place to grab your tickets. All you have to do is click on the "Get Tickets" button to start the very simple process.