Moore Theatre | Seattle, Washington
If there is one thing for sure, it is that Hannah Berner really knows how to work the crowd at her shows. Her incredible side splitting jokes, intellectual humor, and perfect timing are just some of the tools she uses, and fans absolutely love her for them. Her show coming to the Moore Theatre on Friday, October 13, 2023, is guaranteed to get you rolling off your chair with laughter and wanting more. She is on the up and with talent this hot, there is no stopping her. Whether you are just discovering her comedy for the first time or a longtime fan, you cannot afford to not be there, but tickets are hard to come by. Luckily, not only have we got your back, but securing your spot has never been easier with a super simple process. Click the "GET TICKETS" button located above and follow the simple prompts. It's safe, fast and secure, so what are you waiting for? Get it done right now.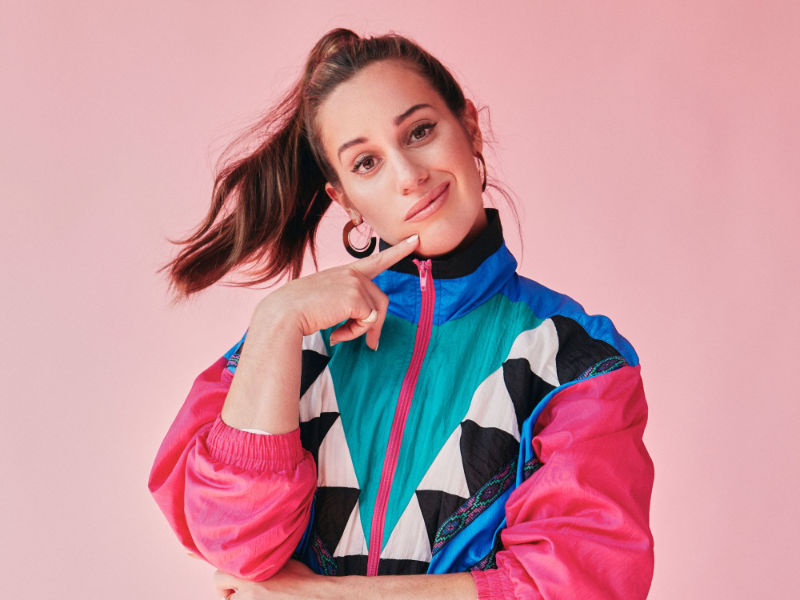 Born Hannah Berner on August 12, 1991. Her professional career saw her perform as an athlete playing competitive tennis for the University of Wisconsin. From there, she made the move to write, produce, act, and record funny viral videos on Insta. She would also write funny tweets on Twitter.
She made her television debut on Bravo's reality show, "Summer House," where nine friends would come together in one house. People loved her for her funny character, witty remarks, and lovable personality. While the show was her first main gig in the public's eye, her real passion lay within comedy. Stand-up comedy, to be precise, and in 2021 she made the daring move to do so.
In 2021, in a shocking announcement on her Instagram page, she announced that she was leaving the "Summer House" to pursue comedy. Her "House Broken" tour saw her travel to different venues across the nation, and she has been well received by audiences everywhere.
Berner also maintains a strong online presence with a rigorous podcast schedule. She has two pods where she uploads regularly. The first one is called "Berning in Hell," and as the name suggests, it isn't your typical podcast. She goes deep to find out how her guests cope with insecurities, anxiety, fear, depression, and even how they embrace them. Her second podcast is a much more lighthearted affair, where she and co-host Paige DeSorbo record the "Giggly Squad." The pair take turns making fun of almost anything, and you can find them covering pop culture, dating, fashion trends, horoscopes, television, and so much more.
Her star is on the rise, and she has recently been named one of the "New Faces of Comedy" by Just For Laughs in Montreal. Besides her new tour and podcasts, Berner also regularly does stand-up in NYC.
Berner is also an advocate for mental health and animal rights, and when not working professionally, she can be found doing her favorite pastimes, like napping, playing with her dog, or eating junk food.
You've got to get yourself to this show, so make sure you secure your tickets right here and now before it is too late.