Moore Theatre | Seattle, Washington
All the Latin music fans are going crazy over Ha*Ash's latest tour, "Mi Salida Contigo," which is now coming to the United States. This trek will stop at the Moore Theatre on Thursday, May 11, 2023. The group has already performed to sold out audiences in Mexico with an incredible production, so you can be guaranteed a night to remember with this one. You really can't afford to miss out on this spectacular event, so be sure to grab your tickets before they sell out. Simply clicking the "Get Tickets" button will give you access to the best locations at the venue. Don't delay; do it now.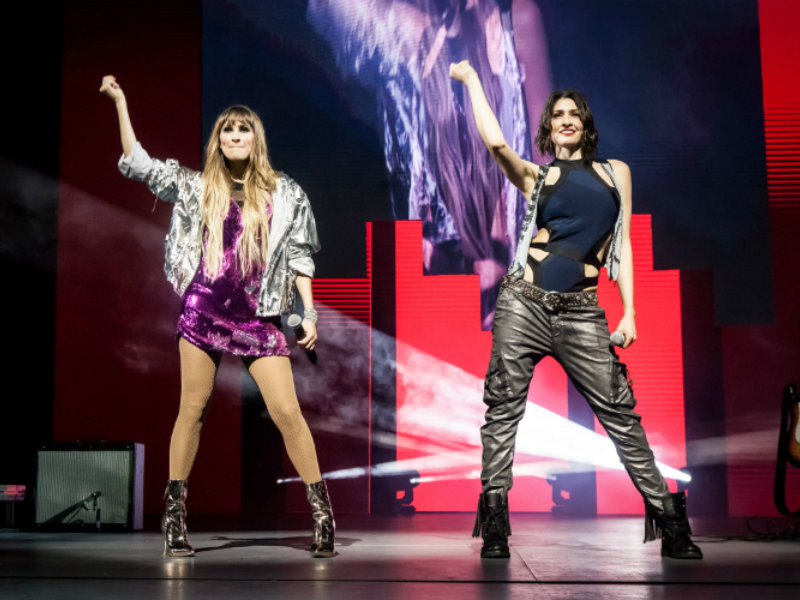 Ha*Ash is made up of sisters Hanna Nicole Pérez and Ashley Grace Pérez. Like many artists, they began their careers by performing at church when they were just 5 and 4 years old, respectively. Because their father worked outside of the United States, the girls spent half of their lives in Mexico and the other half in the US. This would mold their unique style, which the fans go crazy for.
During the month of April 2002, the sisters created their group's name, "Ha*Ash" and signed to Sony Music Latin when they were 16 and 15. Since then, they have been releasing incredible music that has been dominating the charts in both the US and Mexico. Their creations have been featured all over the media, from Latin TV, radio, and at festivals, bringing them critical acclaim and worldwide recognition.
The album "Haashtag," that features the singles "Lo Que Un Hombre Debera Saber," which peaked at number 15 on Billboard's Latin Pop chart in the United States, "Supongo que lo Sabes," a ballad that has amassed over 35 million streams, and "Mi Salida Contigo," the album's focus track, whose music video has already surpassed 9.5 million views, will be performed live on this tour. Plus, fans will also get to enjoy their all-time favorites, such as "Lo Aprendí de Ti," "Perdón, Perdón", "100 Años", and "Te Dejo en Libertad." This is not an concert to be missed so be sure to grab your tickets right here and now before they sell out.