Moore Theatre | Seattle, Washington
Be a Slave to the Rhythm this fall with the one and only Grace Jones as she brings her electrifying and enigmatic music to the Moore Theater. Join the iconic supermodel singer this September 21 (Wednesday) and feel the vibes of her R&B tunes and post-disco music fused with reggae, pop, and rock. The veteran performer will flirt and preen her way through this show that is filled with extravagant costume changes and stage antics that only a Grace Jones can pull off. If you are looking forward to witnessing Jones' eccentric and beautiful performance, grab some tickets for her show. Reserve yours as early as today to get the best seats in the venue.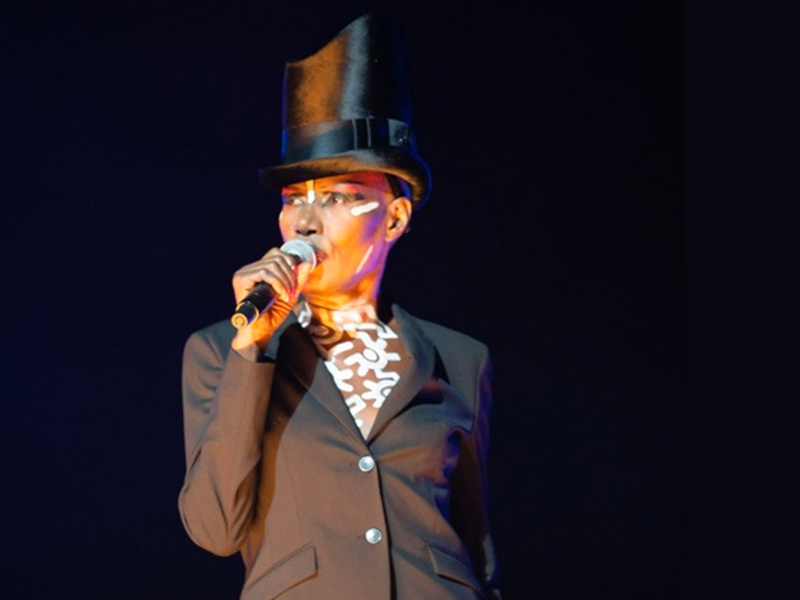 Grace Jones is known by many for her significance as a trailblazing Jamaican supermodel and singer-songwriter. Before she became an unforgettable pop star, she worked as a model. Her distinctive features made her stand out. After modeling in New York, she was able to work at the heart of the fashion scene, which is in Paris. Rising up the ranks of supermodels, her career led her to music. In 1977 she was signed with Island Records and was the most in-demand disco singer at Studio 54 (a Broadway disco nightclub). Her debut album "Portfolio" was released in the same year she was signed with the record label. The album featured Broadway musical songs, a cover of Edith Piaf's "La Vie on rose," and her original songs. Mainstream success was elusive for her at the start. As a result, in 1980, she decided to adjust to the popular new-wave genre. Finally, in 1981 his breakout album "Nightclubbing" came out, which is considered her best work. Following her mainstream success, Jones started acting and appeared in multiple movies.
Jones significantly contributed to pop culture due to her striking androgynous appearance and impeccable masculine styling. In the 1980s, she was a significant influence on the cross-dressing movement. Even today, she is recognized for her unique look apart from her music.
At 74, Jones continues to captivate people with her performances. As part of her tour, she will visit Seattle's Moore Theatre on Wednesday, September 21. Also, to the delight of all, she is featured on Beyonce's recent "Rennaisance" album.