Moore Theatre - WA | Seattle, Washington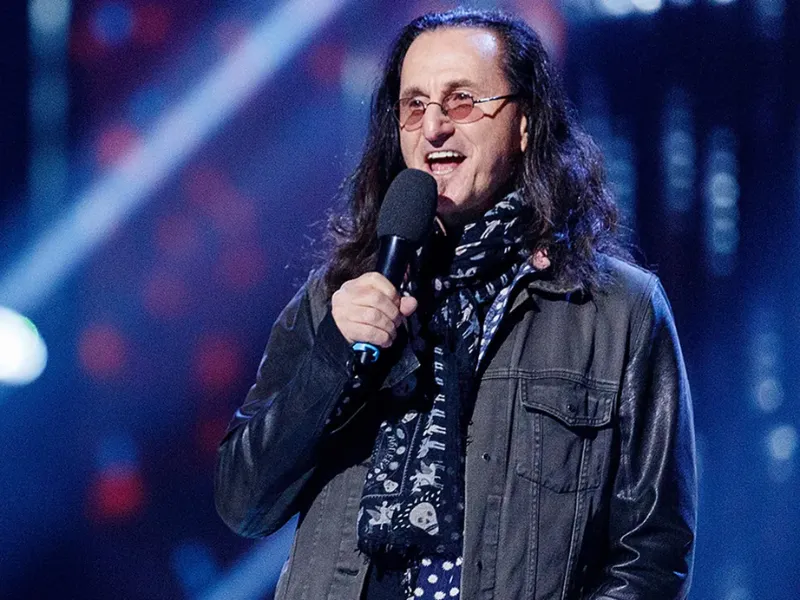 Get a behind-the-scenes look into Geddy Lee's life as his North American book tour makes its much-awaited Moore Theatre visit on Friday, November 24! This fourteen-city engagement promotes the Rock and Roll Hall of Famer's new memoir, "My Effin' Life," published by HarperCollins. The book regales readers of Lee's on and off-stage experiences, featuring exclusive stories and photos from his distant childhood to his years as the renowned frontman of Rush alongside Alex Lifeson and Neil Peart. At each tour stop, the musician will discuss passages from the book with a guest interviewer, delving deep into the nitty gritty details of his personal history. Attendees will also receive a free copy of the memoir and a chance to pick Geddy Lee's brain in a riveting Q&A session. It's a once-in-a-lifetime opportunity you shouldn't pass up, so book your tickets now and meet Geddy Lee LIVE at Seattle's intimately staged Moore Theatre!
Let Geddy Lee captivate you with tragic secrets and unbelievable anecdotes at his upcoming show in the cultural heart of downtown Seattle! The legendary musician's "My Effin' Life in Conversation" book tour will promote his new memoir across fourteen North American venues, including a stop at the esteemed Moore Theatre on November 24.
"I've never lived my life looking anywhere but forward, which is why I resisted doing this kind of thing for so long… But you need a lot more determination to proceed in the world of music without the comfort of your bandmates, and I can only hope that finishing this book will release me to return to what I do and love best," Lee shared in a press statement.
The tour will present Geddy Lee LIVE reading passages from his book, "My Effin' Life." This memoir documents the artist's history, featuring exclusive never-before-shared stories and photos. Readers will dive into his family's WWII experiences, his childhood years, and meteoric rise to rock and roll superstardom, with all the thorns attached. Lee will also be joined on stage by a guest interviewer to discuss his memories in depth. Apart from the reading, the show will give audiences a free 1st edition copy of the book and a chance to engage the author in a compelling Q&A session.
Vocalist-bassist Geddy Lee achieved worldwide renown by fronting the Canadian prog rock group Rush. Alongside guitarist Alex Lifeson and the late drummer Neil Peart, he recorded countless iconic albums and singles, several of which have achieved multi-platinum status. These include the band's GRAMMY Award-nominated eighth album, Moving Pictures, and their final one, the Billboard 200 number two album, Clockwork Angels. As a member of Rush, Lee was inducted into two prestigious Halls of Fame: Rock and Roll and Juno.
Seattle, Washington's Moore Theatre—the city's oldest active performance venue—will host Geddy Lee's Friday night book reading on November 24, 2023. This architectural marvel presents a sublime stage, seamlessly blending historical ambiance and modern technology. It can comfortably seat 1,800 guests and excite them with fantastic sightlines, balanced acoustics, and elegant on-stage lighting. Hit the button above and get your tickets today!