Moore Theatre | Seattle, Washington
Frank Turner and The Sleeping Souls will be visiting the Moore Theatre on Friday the 22nd of July to rock out as part of their 2022 global tour. To personally experience the throbbing bass and epic vocals of Turner and the playing of The Sleeping Souls, book your tickets now! Avoid missing out on your chance to rock out to their music, as Frank Turner wants to return to live performing with a bang, creating community through music after isolation separated us from each other. Don't miss out and book your tickets now for 07/22/2022 at The Moore Theatre!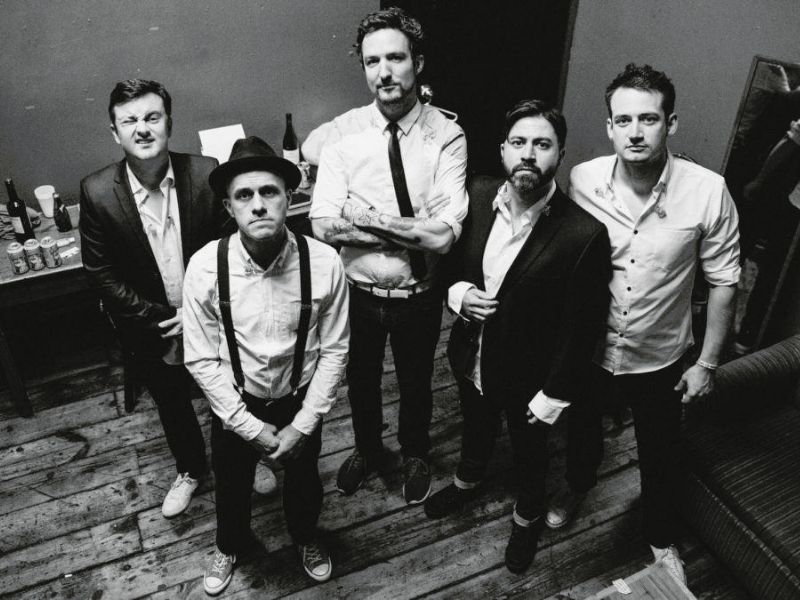 Frank Turner and The Sleeping Souls are touring, visiting 8 countries throughout the year to perform live in different cities for their 'The Never Ending Tour of Everywhere'. Join them for one of their USA shows at the Moore Theatre on the 22nd of July to experience the much-loved and known tracks from albums such as 'Sleep is for the Week', 'Be More Kind' and 'No Man's Land', as well from Turner's latest album, released earlier this year, titled 'FTHC'. On the week following the album's debut it reached number 1 in the UK album charts. The album single 'Haven't Been Doing So Well' is a harder hitting track as it deals honestly with emotions and pain but is a song all can relate to after the pandemic. Yet, his 2021 release, 'The Gathering' is a song about people joining together again following the enforced lockdown due to the pandemic. The concert will have honest rock music that covers all the hardships and joys of the last few years, creating a sense of community with all listeners. The Sleeping Souls will be performing with Turner, bringing their expertise playing and band chemistry to add more electricity to the concert. Guarantee you are there and book your tickets now.